Basketball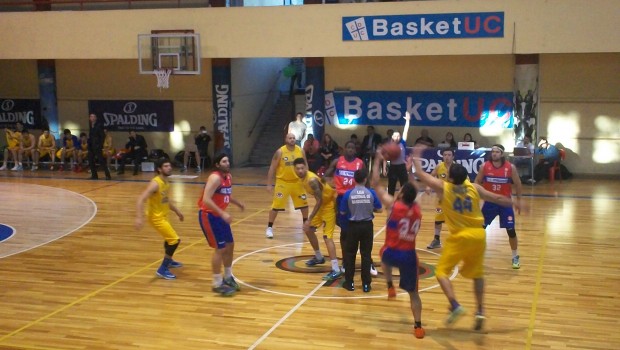 Published on October 13th, 2014 | by John Lyons
0
Colegio Los Leones stun U de Conce
Colegio Los Leones continued their superb start to the Liga Nacional basektball season with two more victories at the weekend.
On Saturday night, Los Leones got the weekend off to a good start with a comfortable 97-69 victory against Español de Talca.
The big test, though, came on Sunday evening when Copa Chile and Libcentro champions Universidad de Concepción were the visitors.
In a tight battle, it was Los Leones who eventually came out on top 91-85. Leonard Washington top scored for the hosts with 27 points, while the ever-reliable Evandro Arteaga weighed in with 23 points for U de Conce, who had won 87-75 at Universidad Católica on Saturday night.
Castro and Las Animas are a point adrift of Los Leones in the table with 3-1 records. Las Animas enjoyed two home wins at the weekend – they beat Castro 83-76 and ABA Ancud 80-73.
Castro put Saturday´s defeat behind them to triumph 89-72 at Puerto Montt on Sunday. That made it two home defeats for Puerto Montt over the weekend – they had lost 94-78 to Ancud on Saturday.
Colo Colo lie fourth in the table and are the only team other than Los Leones to have a perfect record. The albos thrashed Valdivia 98-60 and then edged out Osorno 82-78.
They can join Los Leones at the summit when they play their game in hand against Puente Alto on Wednesday night.
Universidad Católica and Puente Alto are the only teams yet to record a victory. After losing against U de Conce, Católica were defeated 84-77 by Español de Talca on home turf on Sunday.
Puente Alto also suffered two home defeats, going down 105-90 against Osorno and 99-89 against Valdivia.
There are two other matches on Wednesday night. Español de Talca host U de Conce and Valdivia entertain Osorno.