Footbag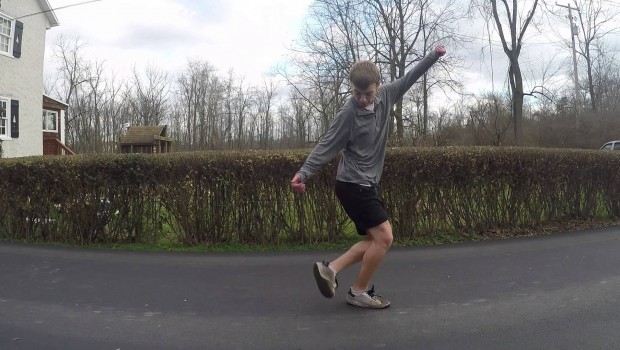 Published on December 23rd, 2015 | by Daniel Boyle
0
Footbag Joulukalenteri 2015 – Day 23 – Nathan Bonslaver
For Day 23 of the Joulukalenteri we have one of the best young players in the USA, Nathan Bonslaver.
Uploaded by Nathan Bonslaver on 2015-12-23.
In a couple of years on the scene under the guidance of Nick Polini, Nathan Bonslaver has impressed with a smooth style and is already starting to hit some really big tricks.
Though the comparisons to a blonde young player who arrived on the scene with a bang in the early part of the new millennium are a little premature in my opinion, Nathan has already left a strong impression with his game. So one of the final days of the calendar gives us a little insight into what the future holds for footbag.
This brings us almost to the end of the calendar, with the final day coming tomorrow. Thanks to everyone for watching the great variety of videos that have made up this year's Joulukalenteri.