Footbag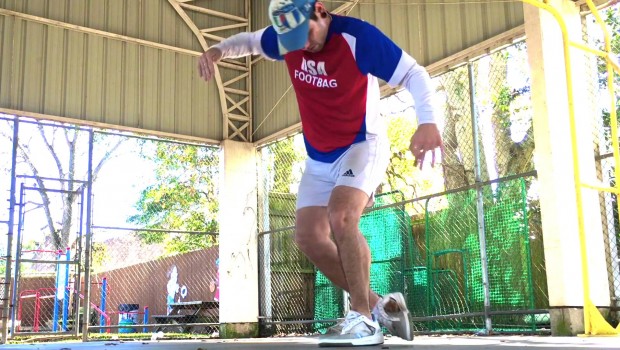 Published on December 22nd, 2015 | by Daniel Boyle
0
Footbag Joulukalenteri 2015 – Day 22 – Mark Monistere
Day 22 of the Joulukalenteri and we return to the USA, with Mark Monistere from New Orleans.
Mark Monistere has become an expert in the swirling set. You can see that immediately in this video, with some crazy swirling spinning moves. Mark has been on the scene for a few years, but appeared almost out of nowhere in New Orleans.
Brian McKenzie was featured in some of the classic videos shared in this year's calendar, and it was said he appeared out of nowhere, learning in his basement. It may be the same story with Mark, who has really impressed with this video.
He has hosted some successful events in New Orleans and has forged a career as a multi-talented musician.
Here's what Mark had to say about his video.
Footbag and life.
There has to be a decision whether you give up or you try harder. You put so much time in, so much effort , and so much desire into something and it can seem like it's not going anywhere. And one day a break through! You learn about yourself… Do you play no matter what? Has it become a center for you?
If you're tired or drained or sad, shred …if you're happy, energetic …shred . Discipline is doing what you know needs to be done even though you don't want to do it. Be disciplined . Focus on one thing at a time… If you get overwhelmed you will drop the bag. Keep calm, keep your composure and push from that center.