Footbag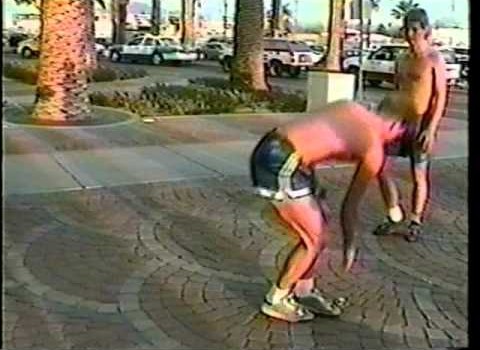 Published on December 3rd, 2015 | by Daniel Boyle
0
Footbag Joulukalenteri 2015 – Day 3 – Skool Daze
While the Joulukalenteri is normally reserved for new footage, this year we are throwing in a few classic videos. Skool Daze by Sean Wingert is today's video.
Both Allan Haggett and Erik Chan have been doing some great work on preserving some old VHS footage and we thought it would be a great opportunity to present some of these classics.
Uploaded by nonHackrifice on 2015-11-11.
Sean Wingert was really active in the mid to late 90s, putting a lot of videos out, as well as getting things going in Europe. You can see what he's up to these days on his website. He was involved in the creation of the Fourkast footbag website.
Footbag Joulukalenteri 2015 intro.
This video clocks in at about 45 minutes, so if you don't have time for that, as a bonus Ilya Sernov from Russia has sent in another round of "Funny Footbag Moments".
Uploaded by OMFGest on 2015-12-01.
Lon Smith said of their first episode, "It's good to see the fun in the mix. That stuff doesn't get exposed enough. It makes our sport look too serious when really it's obviously not, as you can tell from this video. Thanks for sharing."
The Russian crew will also have a video later in the calendar, so stay tuned for that.
Thanks to everyone for tuning into the Joulukalenteri so far, there has been a great response, with plenty more still to come.