Basketball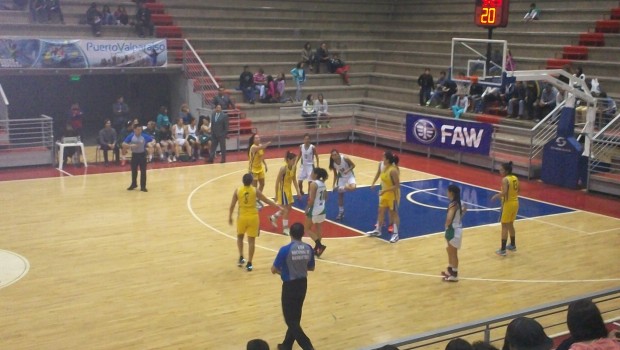 Published on July 4th, 2014 | by John Lyons
0
Fab four face off for women´s basketball crown
The title of national women´s basketball champions is up for grabs this weekend when four teams go head-to-head in Santiago.
The Liga Nacional Femenina cuadrangular will feature the top two teams from the Centre North Zone – New Crusaders and Colegio Los Leones – and the top two from the South Zone – Puerto Montt and Deportes Castro.
The mini-tournament begins this evening and runs until Sunday at the Centro de Entranamiento Olímpico 2 (CEO 2), Ramón Cruz, 1176, Ñuñoa. Tickets cost $1.500.
There's an all-against-all format, so there are no semi-finals or final. Puerto Montt and Colegio Los Leones have the honour of getting things underway this evening at 6pm, while New Crusaders meet Deportes Castro at 8pm.
Tomorrow´s line-up sees the winner of game 1 meet the loser from game two at 5pm, while the winner of game 2 faces the loser from game 1 at 7pm.
On Sunday, the two losers from the opening night play at 4pm, while the two winners face off at 6pm.
Valparaíso´s New Crusaders and Colegio Los Leones, who include Chile´s star player Ziomara Morrison in their ranks, both finished the Centre North Zone regular season with 11-1 records.
Puerto Montt topped the South Zone with seven wins from their eight matches, while Deportes Castro notched up six wins and two defeats.
Meanwhile, the Chilean Basketball Federation have named the squad for the South American Championships in Ambato, Ecuador, from August 14 to 18.
It includes the likes of Morrison, Bárbara Cousiño and Catalina Abuyeres who starred for Chile as they won silver in the South American Games in Santiago in March.