Hockey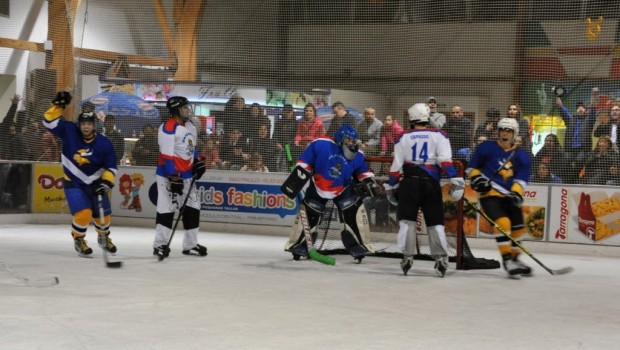 Published on July 7th, 2014 | by Daniel Boyle
0
English Falcons too Strong on Punta Arenas Ice
The Blackburn Falcons have won the four-team ice hockey tournament held at ZonAustral in Punta Arenas, beating Argentina's CAU in the final.
With the Englishmen taking the prize, local outfit Los Nórdicos settled for third, beating Dragones from Río Grande 4-3 on penalties.
In the early rounds CAU from Ushuaia had overcome their British opposition 6-4. In a high scoring final, the Falcons were up by 6-4 after two periods of play after going to the first break with 3 goals apiece. The Blackburn outfit stayed on top to finish 9-6 victors in front of a strong crowd. The champions received the Copa Invernada 2014.
It is the second time that the southern Chilean city has hosted an international ice hockey tournament. Hugo Vietyes, coach of the local team said Los Nórdicos are planning to compete in the Fin del Mundo tournament, which is held on an Olympic size outdoor rink in Ushuaia.