Footbag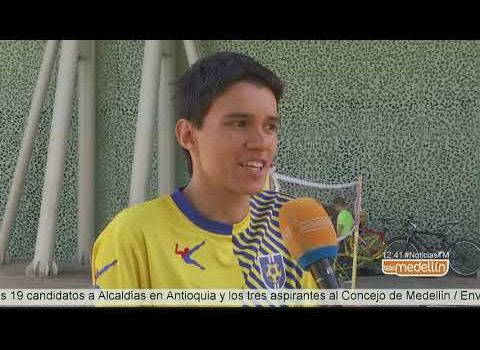 Published on March 11th, 2023 | by Daniel Boyle
2
Colombia to Host 2023 World Footbag Championships
Medellin in Colombia will play host to the 2023 World Footbag Championships. It will be the first time the tournament has been held outside of Europe or North America.
Medellin, Colombia has been chosen as the host of the 2023 World Footbag Championships. The competition will take place from July 26-30. The action will take place in the Coliseo Ivan de Bedout, part of the facilities built for the 2010 South American Games.
It comes as a reward for the dedication of the Footbag Medellin club, with members travelling to recent World Championships, using crowdfunding to get themselves there. Sebastian Ceballos in particular has impressed with his circus influenced skills, his performance being enough to reach routine finals.
Negotiations were well underway to get the World Footbag Championships in Colombia before the pandemic hit and made in person competitions impossible. The 2020 and 2021 World Championships were held in an online format, with the in person events returning last year in Poland.
View this post on Instagram
The Footbag Medellin club have regular training sessions in the surrounds of the stadium area. They have also hosted a number of South American Championships.
View this post on Instagram
The Colombia footbag scene has had many articles in newspapers and TV appearances over the years, as well as multiple visits from international players.
It is hoped that like the first Worlds in Europe 20 years ago, there will be a building of new players and places throughout South America following on from the tournament. It is also hoped that many international players will visit and experience the culture of Colombia and South America.