Basketball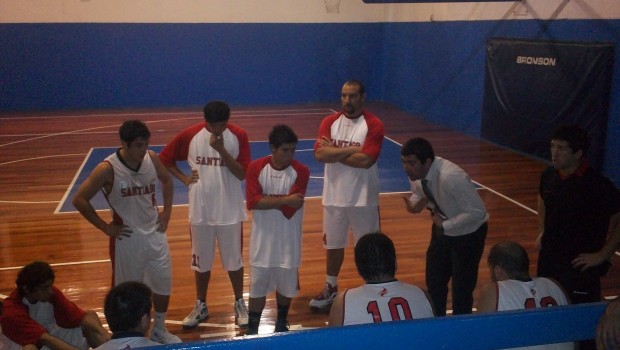 Published on May 4th, 2014 | by John Lyons
0
Colo Colo crush Club Providencia in basketball return
Colo Colo made their competitive return to basketball after 17 years a sucessful one with a thumping 88-40 victory against Club Providencia.
The albos had sat out the first week of fixtures in the Libcentro competition, but they didn´t waste time in making their presence felt on their tournament bow at Municipal Puente Alto.
They raced into a 21-9 lead by the end of the first quarter and extended their advantage as the match progressed.
Captain Franco Morales led from the front with 18 points, while Cristóbal Infante (11) and Claudio Cabrera (10) also made useful contributions. For Providencia, Daniel Jaureguiberry top scored with nine points.
A delighted Morales said: "We want to be champions and put the name of the club where it deserves to be."
While Colo Colo got off to a wining start in Zone B, Stadio Italiano made it two wins from two in Zone C with a solid 72-58 home victory against Santiago INBA.
The visitors were playing their first match and looked rusty in the first quarter as Stadio Italiano opened up a 23-6 lead.
Santiago INBA cut the lead to 11 points by half-time, but couldn´t get close enough to the home side to put them under any real pressure and Stadio Italiano eased to victory.
The other Zone C match saw Municipal Puente Alto lose 74-68 at home against Brisas.
In Zone A, Colegio Los Leones won 93-86 at Sagrados Corazones, while Arturo Prat beat Árabe Valparaíso 82-76.
Universidad de Concepción triumphed 84-70 at home against Tinguiririca San Fernando in a Zone D encounter, while Español Talca handed out a 113-55 drubbing to Árabe Rancagua.