Handball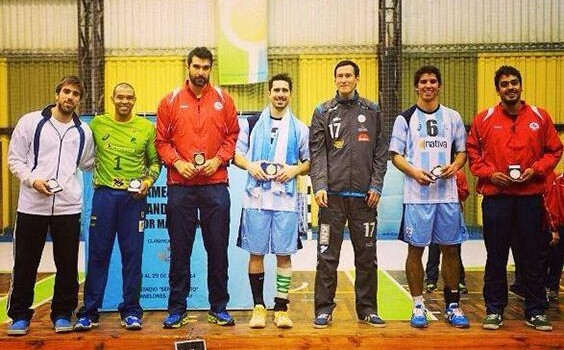 Published on July 1st, 2014 | by Daniel Boyle
0
Chileans Included in Handball's Team America
Following Chile's performance at the Pan American Handball Championships in Uruguay, Marco Oneto and Rodrigo Salinas were included in the "ideal team" of the tournament.
Of the seven players, Chile joined Argentina with having two players included, while Brazil, Uruguay and Greenland had one apiece. It was a last minute effort from Salinas that got Chile across the line, with some key saves from Felipe Barrientos ensuring that La Roja qualified for the World Championships in Qatar.
The 40 points scored by Salinas saw him second in the list of goleadores, with Greenland's Akutaanek Kreutzmann having scored 43.
Argentinian coach Fernando Capurro was happy with the team's performance, which meant a third consecutive participation at the World Championships.
"The balance is positive. It was a very difficult qualification. We had a lot of players missing through injury or that could not come. The team responded very well despite the problems. It has been difficult, but we have done it well and we are very happy with that," said the bronze medal winning coach, who added that the key goal for La Roja is to qualify for the 2016 Olympics.
Argentina took out the Pan American title by beating Brazil 30-19, and once again Chile will join the two finalists on the world stage.
The complete ideal team was:
Maik Santos (Brazil), Federico Pizarro (Argentina), Diego Simonet (Argentina), Rodrigo Salinas (Chile), Alejandro Velazco (Uruguay), Akutaanek Kreutzmann (Greenland), Marco Oneto (Chile).