Tennis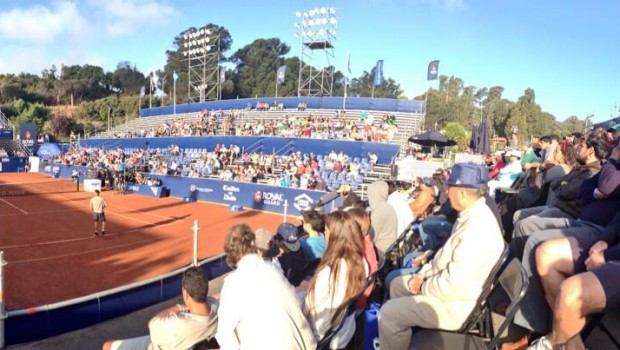 Published on July 10th, 2014 | by Daniel Boyle
1
Chile to Lose ATP Event
After 21 years, Chile will no longer be a part of the ATP circuit, with the Fillol brothers announcing that they would no longer invest in the tournament.
Aside from the visit of Rafael Nadal in 2013, the tournament has struggled for years with small crowds, lack of big name players and the simple fact that it is the first tournament after the Australian Open.
El Mercurio has reported that Quito will take the ATP 250 event from 2015, with the players to get a taste of altitude in Ecuador's capital. It won't be the only change on the circuit, with Istanbul to host their first ever ATP level event.
The key blow to the tournament's future came when Royal Guard dropped their sponsorship. The beer makers were disappointed at the promotional value of the tournament, which was won by Fabio Fognini.
Fernando González was the only Chilean to ever win the title, taking four trophies home from Viña after victories in 2002, 2004, 2008 and 2009. Marcelo Ríos lost in the final four times, while Nicolás Massú was runner-up twice and González once.
In the doubles, the only Chilean to lift the trophy was Paul Capdeville, who teamed up with Spain's Óscar Hernández for victory in 2007.  Olympic gold medalists Massú and González never reached the final.
The journey through Latin America may no longer be referred to as the "Golden Swing", with ten years now passing since Chile's historic medals, and Chile to be off the map in terms of ATP tournaments.
Recent tennis tournaments in Chile, including the Davis Cup and Santiago Challenger have suffered from extremely high prices, which have seen the majority of potential fans turn away. The South American Games also suffered from lower than expected crowds and disappointing surfaces.
While Chile's young players are instigating a generational change, they are still a long way off the top level. Gonzalo Lama is currently Chile's best at 204, with Hans Podlipnik next best at 224. Teenagers Nicolás Jarry and Christian Garín are just beginning their professional careers, with both showing promising results.
"H-Pop" went down in the San Benedetto Challenger in Italy, falling to Frenchman Axel Michon in a three-set second round battle.
Cristobál Saavedra and Ricardo Urzúa have continued their strong form at the Futures level, reaching another final, this time at the F6 in Belgium, while Guillermo Rivera and Juan Carlos Sáez are also through to the decider in Serbia's F4 tournament. Nicolás Jarry and Simón Navarro are through to the semi-final in Germany's F7.
The loss of the ATP event may provide an opportunity for Chile to add an extra Challenger or more events at the Futures level.