Tennis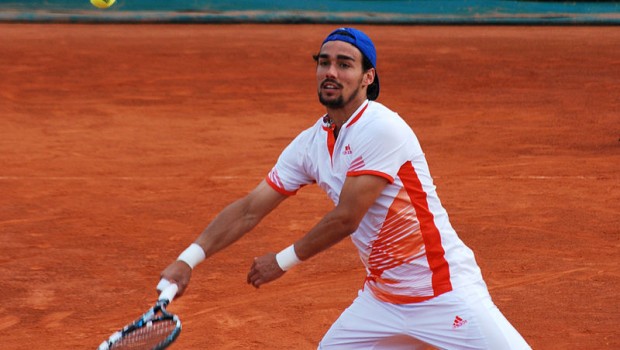 Published on February 9th, 2014 | by Daniel Boyle
2
Favourite Fabio Fognini Takes Royal Guard Open
Top seed Fabio Fognini cruised through the final of the Royal Guard Open in Viña del Mar, having no troubles taking his third ATP title.
The Royal Guard Open had one of the strongest fields in recent years, with Viña del Mar hosting three players ranked in the top 20. While the Chilean prospects were knocked out early in the tournament, Fognini battled his way through the tournament before blasting Argentina's Leonardo Mayer 6-2, 6-4.
The Italian, who is a fan of legendary Chilean striker Iván Zamorano, will move on to Buenos Aires to play in the Copa Claro, where he is second seed behind David Ferrer. Fognini posted a photo on his Twitter page following the victory, saying "#3# Thanks to everybody for making me feel so happy during this week."
#3# THANKS TO EVERYBODY FOR MAKE ME FEEL SO HAPPY DURING THIS WEEK !!!@jperlas1 pic.twitter.com/qWwkVqHVOP

— Fabio Fognini (@fabiofogna) February 10, 2014
Mayer, ranked 91 in the world, was unable to repeat the story of countryman Horacio Zeballos, who came out of nowhere to defeat top seed Rafael Nadal in the final of the 2013 event.
European duo Oliver Marach (Austria) and Florin Mergea (Romania) took out the doubles tournament, defeating Colombians Juan Sebastián Cabal and Robert Farah in straight sets.
The Fillol brothers, organisers of the tournament have claimed that the future of the event is in doubt, with small crowds not helping their cause.
An angry Alvaro Fillol claimed to La Tercera that the government should give more support for tennis, claiming that the government had spent US$10 million on creating a swimming pool for a small amount of swimming competitors, while only $200,000 was spent on the upgrade of Estadio Nacional's centre court.
The Royal Guard Open is the first in the "Latin American Swing" series of clay court events.