Tourism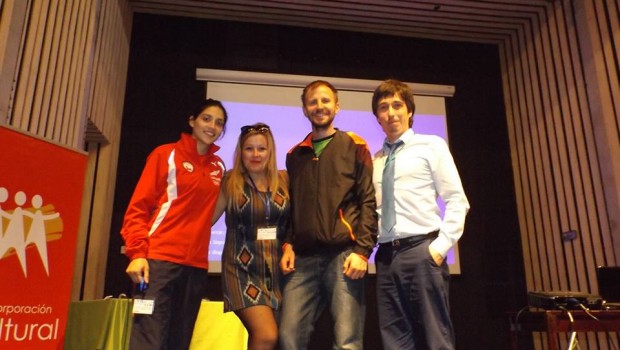 Published on April 25th, 2014 | by Daniel Boyle
0
Chile Hosts First Sports Tourism Congress
Sport/Life had the opportunity to present at the Congreso Turismo Deportivo, the first gathering of professionals focused on sports tourism in Chile.
Organised by Ferias y Turismo, who have begun stadium tours at San Carlos de Apoquindo, Peñalolen's Chimkowe played host to a variety of presentations from all angles of the industry.
While the value of the worldwide sports tourism industry is estimated at US$600 billion per year, it is only in its infancy in Chile. Among the presentations were elite athletes Simona Castro and Pia Montecinos, officials from the municipalities of Viña del Mar and Peñalolen, representatives from Chile's national tourism service, Sernatur, Chile's American Football League (LNFA), Inter Chile as well as the Copa América.
Foto para el recuerdo en el Primer Congreso de Turismo Deportivo @sim8n9 y Pia Montecinos pic.twitter.com/Am9VqZaQK8

— feriasyturismo (@feriasyturismo) April 25, 2014
The event plans to be a starting point to begin discussion on best practices for the sports tourism industry. Sport/Life would like to thank Andrés from Ferias y Turismo for the invitation to present.
"@feriasyturismo: Presentación de @capitaleyes en el Primer Congreso de Turismo Deportivo. pic.twitter.com/Qj0yZtum0j" @sportslashlife

— Daniel Boyle (@capitaleyes) April 25, 2014
A more detailed writeup of the event and each presentation will follow over the weekend. Some of the themes touched upon by different speakers were the importance of presenting high quality events, of tournaments being played throughout Chile, opportunities for all and the benefits of having somebody to organise potential tourism activities for competitors.
There is a huge potential in Chile and many projects underway to build on the tourism potential of sporting events, however a large amount of work remains to be done to exploit the complete benefits of sports tourism in Chile.