Hockey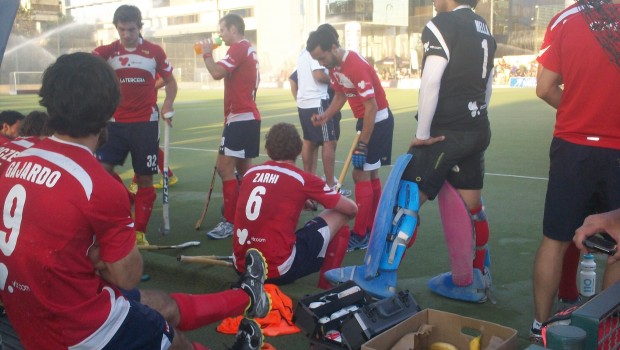 Published on February 2nd, 2014 | by John Lyons
0
Chile finish runners-up in Four Nations
Chile gave it their best shot, but Argentina were just a little too strong for them in the final of the Four Nationa Hockey at Club Manquehue.
Vitacura – The visitors were the better side in the opening stages, but were unable to turn their dominance into goals.
Chile gradually worked their way into the match and finished the first half strongly. The skilful Martin Rodriguez almost unlocked the door as half-time approached, but Argentina were able to scramble the ball clear.
La Roja started the second half well and looked comfortable, but their inability to score cost them. It was Argentina who struck first in the 46th minute when Leandro Tolini thumped the ball home from a short corner.
The goal seemed to knock the stuffing out of the hosts and Argentina virtually wrapped things up on 56 minutes when Joaquín Benini tapped home.
Chile goalkeeper Adrian Henriquez pulled off some superb saves to prevent Argentina adding insult to injury.
In the very last play of the game, Chile pulled one back when Vicente Martin, the top scorer in the tournament, rifled a brilliant shot into the top corner from a short corner.
It means Chile know they have work to do ahead of the South American Games in Santiago in March. Argentina defeated them 3-2 and 2-1 in the tournament, which suggests that there is a difference between the sides but that it isn't insurmountable.
Argentina also took the title in the women´s competition. They beat Italy 5-3 in an exciting final that ebbed and flowed.
Chile´s women earned third place with a 2-1 win against Uruguay. Carolina García and Manuela Urroz scored the goals.
In the men´s competition, Canada took third with a 1-0 win against Mexico.