Hockey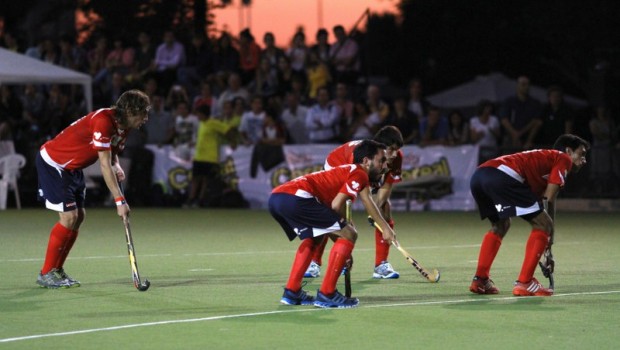 Published on July 16th, 2014 | by Daniel Boyle
0
Chile Men's Hockey Team to Play in USA
While their female counterparts couldn't make the final in Ireland, Chile's men's hockey team will look for a strong performance in the USA.
Like Chile's under 20 football team, the hockey outfit will visit one of the USA's Olympic training facilities in California, taking part in a series of test matches up against the USA. For both teams, the games will be vital preparation for the World League matches as well as the 2015 Pan American Games, which will be held in Toronto, Canada.
Both teams have undergone renovations, with Chile missing six players from the team that lost the South American Games final, while the USA has said farewell to some veterans, including Ian Scally (106 matches) and Jon Ginolfi (103).
On paper, Chile have a slightly higher ranking than their hosts, being third behind Argentina and Canada in the Pan American rankings. The Chileans are ranked 26 on the world list, with USA not far behind at 28. Trinidad & Tobago are next on the world list and round out the Pan American top five.
Chile's squad for the matches is: Ricardo Achondo, Fernando Fernández, Adrián Henríquez, Nicolás Renz, Martín Rodríguez, Raimundo Valenzuela, Fernando Binder, Felipe Eggers, Ignacio Gajardo, Vicente Martín, Alfredo Mella, Fernando Renz, Sven Richter, Alejandro Silva, Benjamín Walbaum, José Maldonado, Mathias Dummer, Max Villaseca, Andrés Zarhi.
The USA team will be made up of: Kevin Barber, Michael Barminski, Sean Cicchi, Alex Cunningham, Ajai Dhadwal, Mohan Gandhi, Alex Grassi, Pat Harris, Aki Kaepellar, Christian Linney, Tom McCarthy, Manny Martinez, Johnny Orozco, Chris Rea, Ranjot Sangha, Ajaypal Singh, Paul Singh, Tyler Sundeen.
With a large contingent of the USA playing group based in California, the hosts should have no troubles adjusting to the climate, while Chile will hope that some of the fresh faces on the team are ready for the long journey.
Captain Raimundo Valenzuela said of the matches, "This tour is practically preparation for the World League, and also begins our preparation for the Pan American Games in Toronto. We are still a year away, but we're already in the final stages of preparation."
Among the hopefuls for Chile will be Vicente Martin, who was top scorer in the Four Nations tournament at Club Manquehue earlier in the year.