Rugby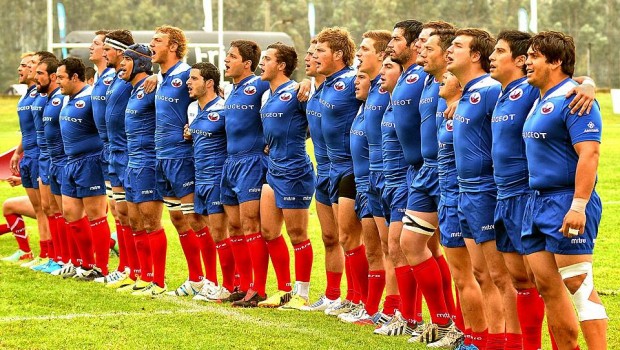 Published on May 11th, 2014 | by Daniel Boyle
1
Chile Crash to Worst Ever Rugby Defeat Against Uruguay
While Uruguay still remain a chance of qualifying for the World Cup in England, Chilean rugby continues to freefall, with the Condors suffering their worst ever loss against Los Teros.
Uruguay ran out 55-13 winners in Montevideo, their biggest ever victory against a hapless Chilean outfit. Changes to the operation of the Sudamericano Mayor A competition mean that Chile will face Argentina in the CONSUR Cup, before having to play off to remain in the top flight against the best team from the level below.
While the charrúas were clear victors in the first stage of the tournament, Paraguay's historic victory over Brazil saw them a surprise second, booking a place in the 2015 Consur Cup after rising from the "B" competition. Chile's previous performances have booked them a place in the 2014 edition, but turning out as they have in recent matches will see grave embarrassment against the world-class Pumas.
A young Chile outfit, which has seen players exclude themselves from the squad after changes in the administration, were completely outclassed by Los Teros, who remain a chance to qualify for the World Cup.
Elías Santillán summed up the situation after the match. "We're against Uruguay's A Team and they have trained together for years. They're thinking of the World Cup in England and are physically well prepared," said the coach, who broke a 25 year drought for victory over Uruguay in 2001.
He added, "We have a young and inexperienced team. This is just the starting point and we're content with the way we played, but we have a long road to change history."
Chile will clash with Argentina at San Carlos de Apoquindo on May 25. While the Pumas will be thinking towards clashes with Australia, New Zealand and South Africa, Chile will await the result of the Sudamericano B, held in Colombia in August. After finishing with a points differential of -46, Chile will play either Colombia, Ecuador, Venezuela or Peru in a repechage.
In August, Uruguay will play "Asia 2" in the repechage for the chance at a place in England. The USA proved two strong over the two legs, having left the scores at 27-all in the first match in Montevideo, before running away to a 32-13 victory in Atlanta.
The 2014 version of the Sudamericano has proved disastrous for Chile, having fallen to Brazil for the first time before scraping to victory over Paraguay in Concepción.
Meanwhile, Chile will start favourites in the Copa de Rugby XII tournament at the end of May in Sydney. Organised by the Latin Heat rugby league team, the event hopes to reach out to more of the Latin community in Australia, with Chileans already making a key impact in the squad.