Vlog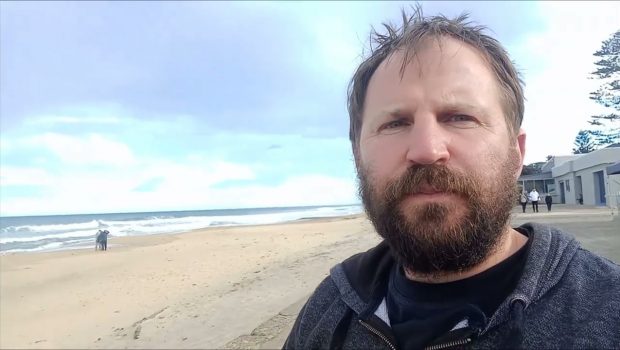 Published on September 23rd, 2022 | by Daniel Boyle
0
Capital Eyes – Vlog 92 – Long Road to Sydney Part Two
Capital Eyes Vlog 92. A trip to Sydney need to be cut into two parts. This trip entails Kiama, Jamberoo, Wollongong, Sydney and the way home.
As mentioned in the previous vlog, I managed to take the easy journey to Sydney and make it into an all day extravaganza. Such a journey, the vlog needed to be split into two parts. Vlog 92 shows the action from Kiama, Jamberoo, Wollongong and Sydney.
At Jamberoo I found some good items for the family history. I already knew the grave of Hugh Boyle, the first of the Boyles to come out to Australia was there, but I didn't realise most of the other graves in that cemetery are also somewhere on our family lines. He unfortunately also came to a violent end, as can be read in the newspaper of 1860.
There is a small skatepark next to the oval at Jamberoo. The little platform above the quarter gave me a good view of the match, third grade I believe. Jamberoo vs Stingrays. In a surprise twist of events, one team had a player sent to the sin bin for high contact. The kick for touch didn't make, then the team with one player less ran away to score.
From there it was off to Wollongong, where I was able to get in the water with my friend Doug. I hadn't seen him since the 2019 Grand Final. The water was a reasonable temperature and it was great to get wet and have a chat. I eventually arrived at Grandma's house in the evening. Having left before it was dark, it was a long day of driving.
The next day I picked up Dad from the airport, he had been on a sailing trip. We did some visiting of relatives before I caught the ferry into town and then the bus back to Canberra. That's that for Vlog 92.