Vlog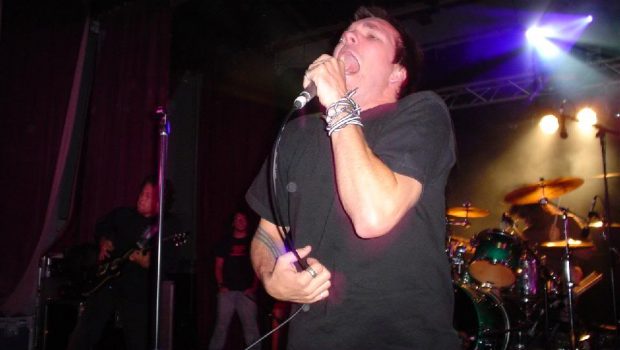 Published on April 19th, 2018 | by Daniel Boyle
4
Capital Eyes – Vlog 43 – The Butterfly Effect in Sydney
When The Butterfly Effect announced they were getting back together to play some shows, I decided I would go to a few them and relive my younger years.
In the end I got tickets to Sydney and Newcastle as well as Canberra and Wollongong. In my younger years this might have been a weekend trip, following bands far and wide, but these shows happened over the space of three weeks.
The first stop was Sydney, and I stayed the night at Sydney Central YHA. It just hit me on the way up there that I was headed for the same destination that my obsession with the band had started many years ago. Just after finishing school, I visited Sydney with a couple of friends. We stayed in the hostel and found in the gig guide that The Butterfly Effect were playing at Manly Fishos.
A long while later, we were there. Thankfully this show was at the Metro Theatre, which was a few blocks up the road. It was just an overnight trip up, so I had some lunch then had a bit of time to use. I visited the Australian Museum, then met my friend Todd for dinner before the show.
We went to the show just before The Butterfly Effect were on and were easily able to get up close to the front. Despite being a full crowd, there weren't many people pushing around or anything like that, so things were quite relaxed. They played a fairly even mix from across the albums, including plenty of songs from the EP, so I was pretty happy about that.
I had been worried in the leadup that Clint's voice might not have been up to scratch or the performance would not have been as good as back in the olden days, but I was really impressed with the show. There were shows I've attended in the past where it wasn't really up to the high standard they set in the early days, which really put me off the band for quite a long time.
I have gone back to the old days for the main photo for this one. I didn't really take any photos during the show, only video. We went out for some drinks afterwards but it got to the lockout time and that was that. Back to work in the afternoon the next day. It was a quick trip to Sydney and definitely worth the journey. The next adventure was going to be a longer one, but another overnight trip. Next stop: Newcastle.