Walks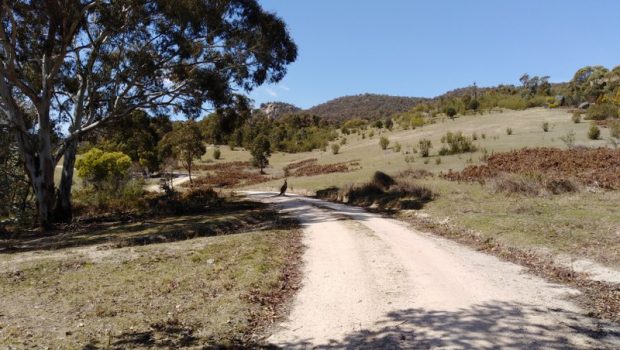 Published on October 7th, 2018 | by Daniel Boyle
1
Canberra Walks – Gibraltar Fire Trail Tidbinbilla
The Gibraltar Fire Trail is one of the options to walk towards Gibraltar Rocks. I did this one with a stroller and obviously rocks are not so suitable so I didn't go all the way to the top. There are some steep sections along the way.
The main Gibraltar Rocks track is well signposted from the Dalsetta carpark, but I saw a note in the Tidbinbilla guide that bikes could used the Gibraltar Fire Trail. After a short walk on the Turkey Hill Trail, I decided to see how the fire trail would work with a stroller.
There are some quite steep sections along the way, so it would also be quite hard on the bike. I didn't get to the stage where bikes need to get off and push. Where I turned around there was a good lookout point before the track had a steep downhill. I didn't really want to come back up that one, so it seemed an ideal point to return.
At the start of the walk there were huge numbers of kangaroos. Things were fairly easy going on a wide trail. After climbing a little way you come across the Xanthorrhoea Loop, which I will write about in a different post. This is an impressive section of grass trees, some of which have an almost human look about them.
As you climb higher you get a bigger view over the Tidbinbilla area, both looking out towards the Gibraltar Rocks as well as in the other direction towards the Tidbinbilla Range. On getting more elevation, you can see further afield, including some peaks in the Namadgi National Park.
Aside from being steep, some of the sections of track were a bit slippery, so a stroller probably wasn't the best idea on this one. On the bike I imagine this being a fairly wild run coming down, and an arduous journey going up.