A2ZACT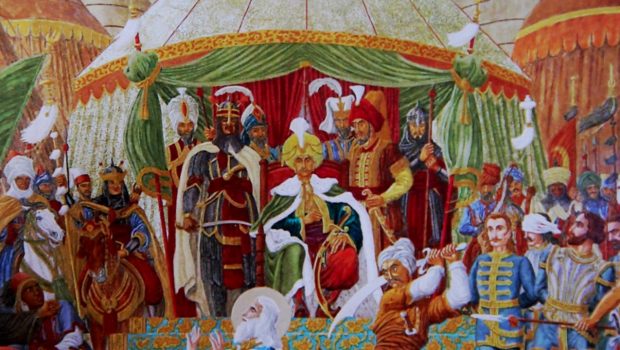 Published on October 23rd, 2021 | by Daniel Boyle
0
A2ZACT With Brent Ford – Forrest
Forrest is one of the most expensive suburbs in Canberra. It is located close to Parliament House.
Forrest is named after Sir John Forrest, an explorer, legislator, federalist, premier of Western Australia, and one of the fathers of the Australian Constitution. It's one of the most socioeconomic advantaged locations in Australia behind only Barton. #A2ZACT pic.twitter.com/ycnWkaeppi

— Brent Ford (@BrentFord26) March 10, 2021
You can find a detailed view of the suburb in the Forrest Neighbourhood Plan. The idea is to keep the leafy nature of the suburb, the "garden city" vibe which was a feature of the early designs of Canberra. This garden city style is recognised in a number of heritage precincts. The area also includes the Free Serbian Orthodox Church St George, which is known for the detailed paintings on the inside. The heritage listed St Andrews is a key figure in the Canberra landscape.
The Feel The Power blog noted a number of statues around the suburb. The Presbyterian links to Scotland saw the creation of a statue to Scottish poet Robert Burns. This was one of the first works of public art in Canberra, unveiled in 1935.
This photograph shows the statue in the pre-suburban days. The photo below from ArchivesACT is a bit more recent.
The Burns Club in Kambah takes its name from the same man and the premises were first in Forrest. The statue was opened by Prime Minister Joseph Lyons and had a large attendance.
The suburb itself takes its name from Sir John Forrest. He was an explorer, the first premier of Western Australia and a key part of the movement for Federation. He also took on the acting prime minister role in 1907. His explorations included a search for Ludwig Leichhardt. The suburb also honours his brother Alexander. He was also an explorer and politician.
Parts of Forrest and Griffith made up the suburb previously known as Blandfordia. You can see the view from Red Hill in the early days of Canberra. This picture looks over Collins Park, which is a key feature of the suburb.  Another feature is the Christmas lights display – a Guinness World Record was set in 2011.
Forrest regularly tops the list for house prices in the ACT, with the median price current at $3 million. The original idea was to create this area for high level public servants and it seems the high prices have continued ever since. Despite the luxurious living style, there are no shops within the suburb. Shops in Manuka and Deakin are close by though.