A2ZACT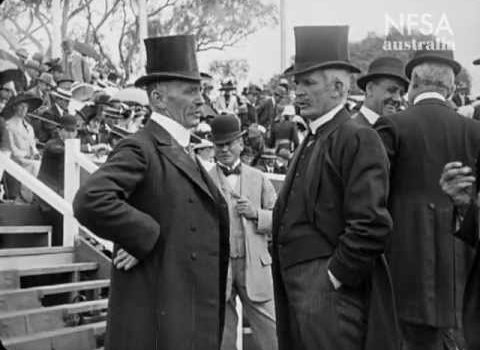 Published on October 13th, 2021 | by Daniel Boyle
0
A2ZACT With Brent Ford – Fisher
Fisher is part of the Weston Creek area, taking its name from the earlier Labor politician.
Fisher is named after Andrew Fisher, a coal miner, and founding member of the Labor Party and Prime Minister of Australia for three terms between 1908 and 1915. The theme for the street names in Fisher is Australian mines and mining towns. #A2ZACT pic.twitter.com/GHBQS5rlGd

— Brent Ford (@BrentFord26) March 1, 2021
The suburb takes its name from Andrew Fisher, who had three different runs at the job of Prime Minister of Australia. It was under his leadership that the first stones were laid and Lady Denman announced the city to be called "Canberra". Fisher laid one of the stones, which can still be seen near Parliament House.
In a difference to many politicians, it's said his "pleasant disposition" kept the Labor party united under his leadership. Many of the early prime ministers only had short runs in office, though Fisher was able to see out his full term, with changes including the establishment of the Commonwealth Bank. His time in the role continued into the start of World War 1, before eventually retiring due to poor health, this saw Billy Hughes take up the leadership role.
The streets of the suburb take their names from miners and mining towns. Before his time as PM, he was working in coal mines in Scotland from the age of 10, and later as an engine driver on the Queensland goldfields. His political career started in Queensland, and he is noted as the first Queenslander to take the Prime Minister job. A park in Gympie pays memorial to this. A 1912 portrait of him hangs in the State Library of Victoria. For further reading, you can see this thesis on some elements of his political life.
The Feel the Power blog has some great photos of the trees and flowers around the suburbs, but mentioned the Fisher shops having seen better days. It looks like they have lost one more shop this year, with the Post Office shutting up shop. It is noted as a skate spot. Some houses go to a big effort for their Christmas decorations. The shops also includes a puppy daycare, Pups 4 Fun.
The Walk Canberra page has a guide on a walk through Fisher. While its not in the suburb, Mt Taylor can be reached easily from Fisher. The same can be said for Mt Arawang and the Cooleman Ridge area.
Similar to Charnwood, the suburb was built with the Radburn principle in mind. The methods were actually tested in Fisher before the establishment of Charnwood. The houses in Pilbara Place are heritage listed.