Football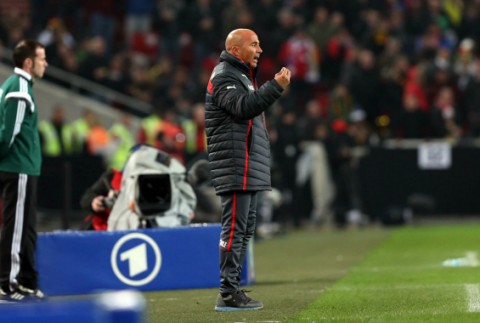 Published on August 8th, 2014 | by Daniel Boyle
0
Sampaoli Plays Down Chile's Copa América Hopes
In conversation with Radio Bio Bio, Chile coach Jorge Sampaoli has played down the hopes of the host winning the Copa América in 2015.
Chile will play host to the longest-running football tournament in the world, and the performances of La Roja at the World Cup have Chilean fans hoping for a first ever victory.
Sampaoli is not so sure though, commenting that each of the South American teams will be looking to improve on their performances in Brazil. "Argentina, Brazil, Uruguay and Colombia are powerful, add to that Mexico and the current team of Ecuador, it's going to be an extremely difficult tournament. We will have the support of the people, which is important, but I don't believe Chile is a candidate to win."
The extensive interview covered the criticisms of Marcos González, who blasted his former club coach for leaving him out of the squad.
Sampaoli, who was surprised by the comments, noted, "One stays with the image which ended in a hug after winning the Copa Sudamericana and allowed him to go to Brazil. We don't force anyone to make a decision and don't assure anybody a place on the final list. It's all based on equality and performance."
After his spray, the tall Unión Española man may find himself off the list of considerations for the continental tournament.
One concern for the former Universidad de Chile coach is the potential for Chilean captain Claudio Bravo to be spending extended periods of time on the bench at Barcelona, particularly after a key error in his debut match.
One transfer Sampaoli was pleased with was the move of Mauricio Isla to Queens Park Rangers. The move to England was a welcome sign for the coach, with El Huaso struggling to find form for the national team after him limited appearances with Juventus.