Handball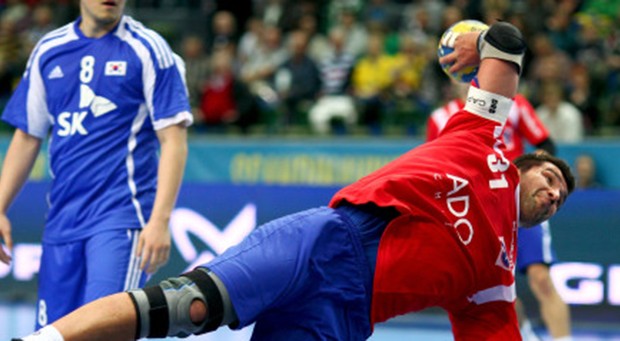 Published on June 25th, 2014 | by John Lyons
0
Proud Oneto hails his handball heroes
Captain Marco Oneto couldn´t hide his delight after Chile overcame Greenland in the Panamerican Handball Championships in Uruguay to reach the semi-finals.
After beating Mexico in their opener, la Roja knew that the game against Greenland would be crucial to their hopes of advancing to the last four.
In a hard-fought, physical encounter, Chile came out on top 29-24 thanks to a real team effort. Rodrigo Salinas led the way with ten goals, while Oneto and Sebastián Ceballos weighed in with five apiece.
Diego Reyes (three), Nicolás Jofre and Cristian Moll (both two), and Eric Caniu and Francisco Salazar (both one) also chipped in.
It means Chile are through to the last four with one Group B match still to play, against fellow semi-finalists Argentina tomorrow.
Chile went into the tournament with an injury-hit squad but have kept alive their hopes of a top three finish, which would qualify them for next year´s World Championships in Qatar.
Oneto said: "Today you´ve seen a united team, a team that´s known to fight the 60 minutes with great intensity.
"You´ve seen an evolution beyond the names. We´ve grown as a group and I feel more than proud of my team-mates for that reason. We stay in search of our objective – Qatar 2015."
Brazil and hosts Uruguay have qualified for the semi-finals from Group A.