Tennis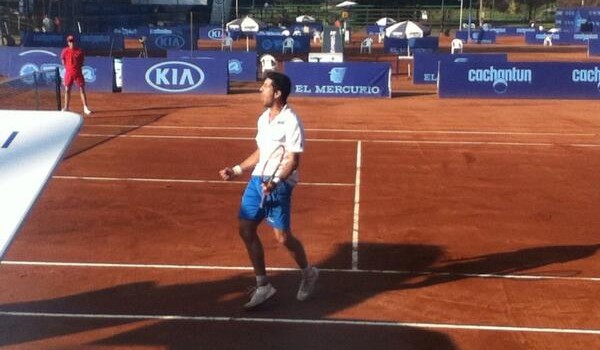 Published on August 11th, 2014 | by Daniel Boyle
1
Podlipnik Takes Title in Germany
Having not had any luck at the Challenger level, Chilean Hans Podlipnik went back to the Futures and cruised through Germany's F11 tournament.
Podlipnik, Chile's number two male player, had very little trouble in the tournament, winning each match in straight sets. The final saw him beat Germany's Florian Fallert in 6-4, 6-2 stroll.
The right-hander's Challenger form had not been good, with Oberstaufen being the most recent of a growing list of first round exits. Podlipnik became Chilean number one for a brief period after reaching the semi-finals at the Santiago Challenger, but his best effort since has been a round of 16 exit in Italy.
It will be a boost in confidence for the Chilean, who collected his fifth title of the year, adding to two titles in Egypt, as well as Chile's F3 and his return from injury at Spain's F8 tournament. It takes his career total to 18 titles.
Podlipnik remains second on the Chilean rankings at 227. Gonzalo Lama remains in the lead at 204, while Nicolás Jarry edges closer to the top 300. Once again he reached his best personal ranking, and is now ranked 309. Christian Garín is at 340, while a fall in the rankings from Cristobál Saavedra has seen his regular doubles partner Ricardo Urzúa take fifth place amongst the Chileans at 429.
Despite his first professional semi-final, Bastián Malla crashed down the rankings, falling 153 places to 813.
Podlipnik and Garín will both take part in the Meerbusch Challenger in Germany, while Jarry's push to go higher up the rankings took a stumble, losing in the first round of Brazil's F7 to André Miele.
In further good news for Chilean tennis, Fernanda Brito also took the trophy in Argentina, winning the $10,000 tournament in Santa Fé.