Tennis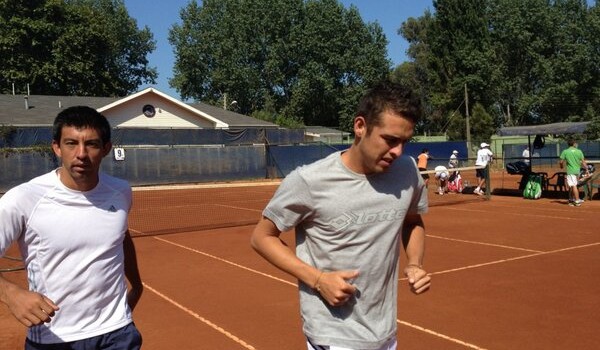 Published on August 16th, 2014 | by Daniel Boyle
0
Aguilar on the Comeback Trail in Brazil
Chilean tennis player Jorge Aguilar has sent a reminder to the world, winning the title at the F7 tournament in Brazil. He will look to back up his singles victory alongside Nicolás Jarry in the doubles.
Aguilar, whose current ranking of 481 may not strike fear into opponents, showed glimpses of the past when he beat Brazil's Henrique Cunha (342). It was a shaky start for the Chilean, going down 6-3, but he recovered to win the match 3-6, 6-3, 7-5.
While it was widely reported that Hans Podlipnik had recently become the Chilean with most Futures tournament victories after his 18th tournament victory in Germany, the experienced Aguilar gave the press gallery a reminder while winning his 20th tournament at the Futures level.
It was Aguilar's first singles of the year, having dropped in the rankings from 235 at this time last year, with his highest ever ranking at 167 in October 2010.
The 29-year-old has remained steady in the doubles, remaining on top of the Chilean charts at 260. He will look to combine with Jarry for another title when they take on the Brazilian pairing of Rafael Matos and Fabricio Neis.
Aguilar has three doubles titles for the year, after taking the first two Chilean tournaments as well as the USA F12. Aguilar's doubles title collection already boast 28 titles since 2004, including two Challenger tournament victories.
Jarry has been the big improver since joining the senior level, taking his ranking to 309 in singles and 310 in doubles. His Brazil campaign got off to a disappointing start against Andre Miele, with the teenager bowing out in the first round. A victory for the Chilean duo will mean a fifth career doubles title for the young gun, and a third for the year.
Jarry and Christian Garín were awarded the Santiago Challenger title after Hans Podlipnik was unable to take the court alongside Aguilar.
Podlipnik was unable to repeat his form on the step up to the Challenger level in Germany, falling at the quarter finals.
Cristobál Saavedra will be looking to give a boost to his ranking after suffering a fall in the standing in recent weeks. He has reached the final of the F3 tournament in Georgia.