Athletics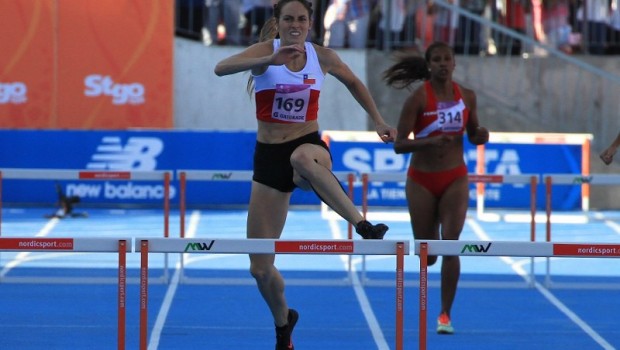 Published on March 27th, 2014 | by Daniel Boyle
0
Orlando Guaita Athletics Tournament to Return
The traditional Orlando Guaita athletics tournament will be held at Estadio San Carlos de Apoquindo, counting on a presence of the big Chilean names.
With the South American Games concluded, gold medalists Natalia Ducó, Karen Gallardo and Victor Aravena will look to build on their success. The tournament, which follows directly from the South American Grand Prix which is being held in Curicó.
It will be the 34th version of the traditional tournament, which returns after a six year absence. Some sporting commentators have noted a change at the top of the Athletics federation as an impulse to see a growth in Chilean athletics.
The South American Games gave weight to that argument, with Chilean records being smashed and Chile improving upon recent performances, this could be especially noted in the relay events.
Among those present at the tournament launch on Wednesday were Chilean Minister of Sport Natalia Riffo, ADO Chile General Manager Arturo Guzman and Fedachi President Juan Luis Carter.
Aside from the golden athletes from the South American Games, many of Chile's leading athletes including Erika Olivera, Fernanda McKenna and Isidora Jiménez were on hand at the event.
After studying at Universidad de Chile and excelling in basketball and athletics, Guaita went on to star as an athlete and coach at Stade Francais. He tragically died at the age of just 34, while he was organising the 1974 South American Championships.
While TVN was heavily criticised for their coverage of the South American Games, the return of the traditional tournament, which brings athletes from around South America, will be shown live on the national broadcaster.