Footbag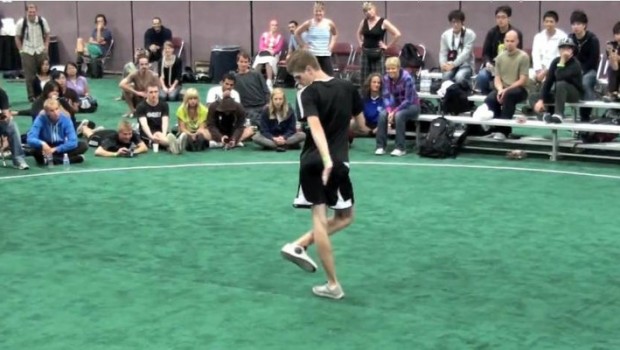 Published on March 17th, 2014 | by Daniel Boyle
3
Nick Landes Takes the Lead in Fearless Challenge
The Sport/Life Fearless challenge will continue until March 25. With just over one week remain, some of footbag's biggest names have appeared on the horizon, with Nick Landes submitting 20 fearless.
Best known for his 2010 semi-final routine at the World Championships in Oakland, Landes showed exactly why he is considered as one of the best players in the world with an impressive combination.
All players can attempt to show their fearless on the Modified thread. Ken Somolinos has been one of the most active on the thread, breaking his personal record with a combination of 14 unique 5 add tricks.