Footbag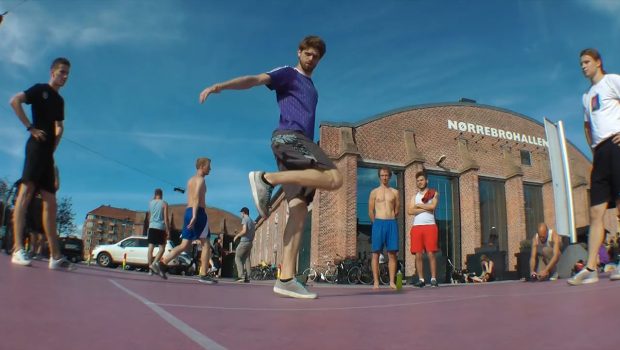 Published on May 23rd, 2022 | by Daniel Boyle
0
Footbag Player Profile – Nick Landes
Nick Landes. USA Previously Boise, Idaho and Portland, Oregon
Nick Landes has made use of his flexibility to excel at footbag. He is quite tall, so has some impressive ducking tricks, while dragon based tricks are a specialty. Nick won the Circle Contest and Sick 3 at US Open in 2009, while he reached the finals at Worlds in 2010 with a huge semis performance – topping a pool that included Vasek Klouda and Damian Gielnicki.
Nick returned to the finals in 2015, taking 2nd place in Routines in Copenhagen, Denmark. He also appeared on the MTV show "Amazingness".
BAP Name: Mantis (2009)
Career Highlights: 2015 World Championships 2nd Place Routines, US Open Circle Champion 2009, 2013
Worlds Finals: 2010, 2015
Famous Videos: Hacky Sack Jedi

Bend Baggin' (2008) –

Fearless 2 Summer 2013

"Greatest Footbag/Hacky Sack Routine of All Time" (2010)

Nick Landes at Worlds 2015 (Mads Hole)

Nick Landes at Worlds from Mads Hole on Vimeo.
Nick Landes vs The Gorillaz

Media:
Kicking It With Kickers
MTV Amazingness
The Symposium Podcast