Crowdfunding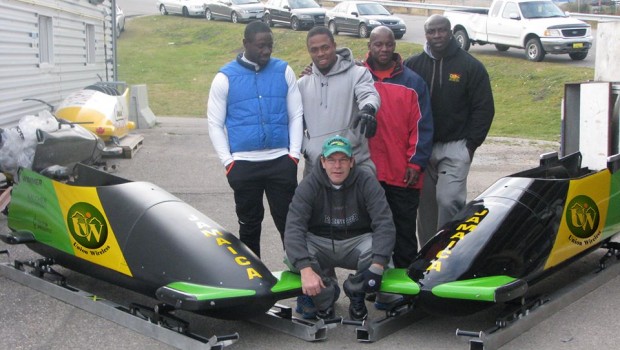 Published on February 7th, 2014 | by Daniel Boyle
0
New Challenges for Jamaican Bobsled Team
In one of the most impressive displays of sports crowdfunding, the Jamaican Bobsled Team raised over $100,000 in just two days, with big thanks to Cool Runnings and Dogecoin. Unfortunately, a glitch has come up in their plans.
Sochi 2014 may well be known as the "crowdfunded Olympics", with athletes over the world turning to a variety of portals in order to ensure their places at the Winter Olympics. Undoubtedly the case that claimed the most attention was that of the Jamaican Bobsled Team, who embraced the power of those who grew up on hit Disney movie Cool Runnings.
http://www.youtube.com/watch?v=95y3vZNcUbs
The team raised enough money to cover their expenses, with a bonus thrown in from the Jamaican federation once they were able to ensure they could compete. There is just one problem now that they have arrived in Russia. That equipment, donated through various generous souls, had not completely arrived once the team touched down in Sochi.
According to an Associated Press report, the airline left the new blades purchased with the crowdfunding money behind. The Jamaicans may begin their practice runs on borrowed equipment. The Jamaicans missed a connecting flight in New York due to inclement weather and that may have caused their inconvenient situation.
Relief came later that day, with the two-man bobsled team reunited with their new equipment, unfortunately though a security check had meant protein powder infiltrated clothes and racing suits.
While there have been suggestions that Jamaican sprinter Usain Bolt could be a good pusher for the Caribbean nation's next Olympic tilt, the team have claimed he doesn't like the cold.
In regards to the funding campaign, Bloomberg columnist Kavitha Davidson pointed out the potential for fans of the underdog, raised on movies such as Cool Runnings or the Mighty Ducks series. She claimed that  the generation that grew up in the '90s is and should be a prime target for sports leagues and marketers — we're more engaged with social media and willing to spend our money on such nostalgia."
Now that the Games have begun and the equipment has arrived, the question will be focused on whether the Jamaican Bobsled Team can add to the fabric of the story with an improved result in their first Olympic outing since Salt Lake City in 2002.