Sports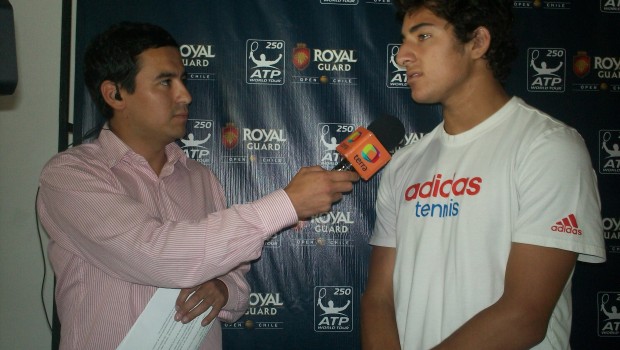 Published on April 3rd, 2014 | by John Lyons
0
Massú puts faith in his young guns
If anyone doubted that Chilean captain Nicolás Massú wants to go with youth in the Davis Cup, then his decision over who will play the singles against Paraguay tomorrow has surely ended it once and for all.
Santiago – Chile number one Paul Capdeville (241) is back in the squad for the Americas Zone Group II match after missing the defeat in Barbados through injury.
However, the 31-year-old has not been chosen for the opening singles matches and is set to see his first action in the doubles, alongside Jorge Aguilar, on Saturday. In addition, Chilean number two, Hans Podlipnik, 26, (264), was not even picked in the squad.
It means that youngsters Gonzalo Lama, 20, and Christian Garín, 17, have been given the responsibility of earning the victory that would prevent Chile slipping to Group III, the fourth division of world tennis.
Lama won one and lost one against Barbados, while Garín lost his only match, so both have something to prove this time around on home soil
Skipper Massú said: "I want Gonzalo Lama and Christian Garín to win in Chile. They have to fight from the first ball to the last and the most important  thing is to give 100 per cent."
On paper, Chile´s young guns should be too strong for Paraguay, but the same was said before the Barbados debacle.
Lama (312) takes on 17-year-old Juan Borba, who hasn´t got a ranking, at 10am tomorrow at Club Palestino, while hot prospect Garín (397) meets Gustavo Ramírez, 28 (1,818).
Meanwhile, Massú took time out to offer support to all those affected by this week's earthquakes in Chile.
He added: "I hope we can give a triumph to the people that are having a tough time in the north of the country."