Rugby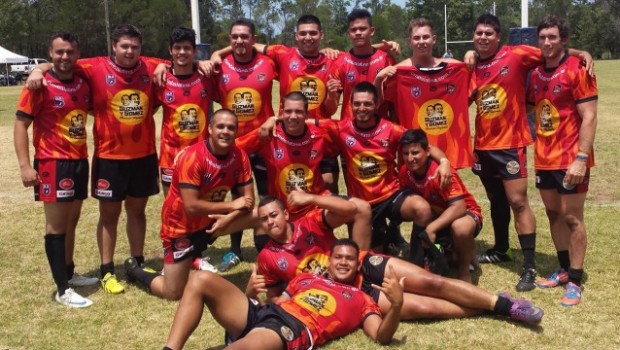 Published on February 4th, 2014 | by Daniel Boyle
1
Latin Heat Have First Taste of Victory
The Latin Heat Rugby League team had their first taste of victory, with a win over Japan in the Cabramatta Nines tournament.
While the full team debut for the Heat saw the Philippines rack up a century, it was much closer in the nine-a-side format of the game. After losing to Portugal in their first outing, the Latin Heat, formed by players of backgrounds from all over Latin America, pushed the Philippines, but couldn't get the points in the end, going down 12-10.
The squad didn't have to wait too long for the taste of victory though, with the next match seeing them overpowering Japan 22-8. The squad were assisted by three guest players, which are allowed in the tournament. Fullback Kristian Freed, who played for the USA in the recent World Cup proved a great assistance, though the score against Japan could have been greater if he was more accurate with the boot.
While Freed is not of Latino heritage, the team are hoping to build on the potential of the Latin community in the United States to expand the potential playing group. The surprising performances of the USA team at their first Rugby League World Cup, which inspired a song by The Wiggles, has increased interest in the United States in the sport.
The Cabramatta Nines tournament provides a great development opportunity for teams from all over the world, with teams from Niue, Thailand and more joining the show. The Latin Heat came up against Greece in the Plate Quarter Final, but the inexperienced team struggled to match the Greeks, who finished 20-0 victors. The tournament was won by the Auburn Warriors who beat the Philippines 14-8.
Japan and Thailand made use of the visit to play a full side match at Redfern Oval. While Japan have an established Rugby Union culture, there is work to be done in the 13-a-side sport. Thailand finished 46-10 victors.