Sports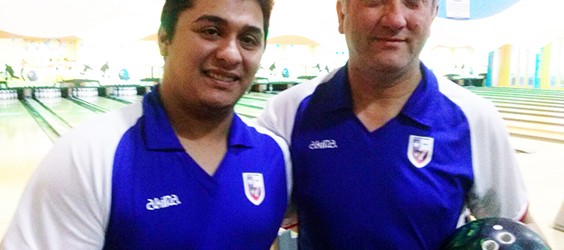 Published on August 27th, 2014 | by John Lyons
0
Happy days at Happyland for Chilean bowlers
The Happyland amusement park within Mall Plaza Vespucio is proving just that for Chile´s ten pin bowlers.
Chile´s bowlers have already won a first-ever South American Championship gold medal and have since followed it up with a silver at the La Florida venue.
The duo of Miguel Borquez and Adrián Reyes achieved the gold with a total of 2,482 points. That was enough to relegate the powerful Colombians, William Sánchez and Oscar Rodríguez (2,448), to second place, while Bolivia claimed bronze.
Borquez said: "This is a reward for the effort of many years of training and championships. I´m very happy."
Reyes added: "We defeated world-class players from Colombia and that is an enormous prize."
Meanwhile, Chile´s women got in on the act by scooping silver in the trios´ competition. Constanza Bahamondes, Verónica Valdebenito and Camila Galmez were only beaten by Colombia, while Brazil took bronze.