Sports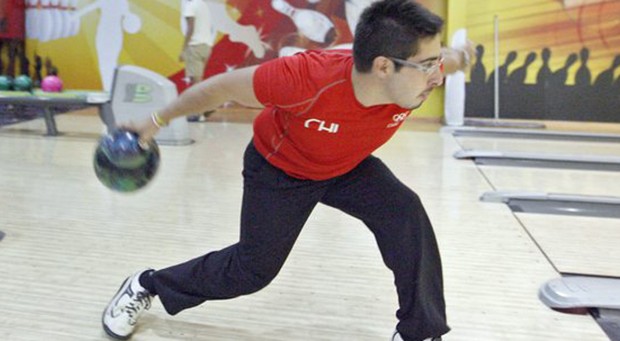 Published on August 24th, 2014 | by Daniel Boyle
0
Happyland Hosts South American Bowling Championships
The Happyland amusement park within Mall Plaza Vespucio in La Florida hosts its second continental tournament of the year, with the best ten pin bowlers in South America vying for the title.
While many sports had new facilities built as Santiago hosted the South American Games, the bowling was held in the mall in Santiago's south. The same venue is now being used for the South American Championships, which begun on Saturday August 23 and will run through until August 29.
Eight nations are involved in the tournament, with Chile joined by Argentina, Brazil, Bolivia, Colombia, Ecuador, Peru and Uruguay in the action.
Camila Galmez, Verónica Valdebenito, Constanza Bahamondes y Sussy Leyton, los varones Patricio Borquez, Adrián Reyes, Pablo Sommariva y Carlos Sommariva.
Bahamondes talked with Sport/Life during the South American Games.
"In Chile people don't know much about bowling. I get asked fairly often if bowling is a sport. Barely anybody knows that bowling is in the Odesur. In South America there is great competition, there are places where it is much more popular, there is more financing and government support. Of course, if we win a medal, that opens more support," said the Punta Arenas native.
The competition includes events for individuals, pairs and trios.