Athletics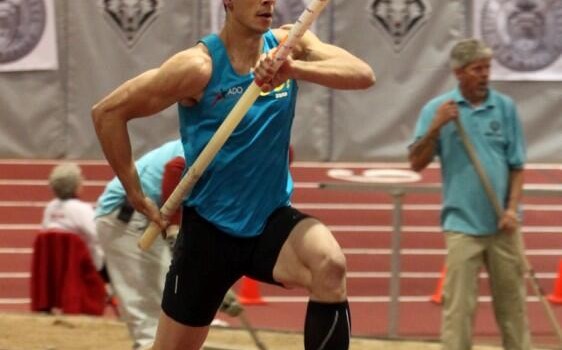 Published on January 27th, 2014 | by Daniel Boyle
0
Gonzalo Barroilhet Breaks Chilean Record
In good news ahead of the South American Games, Chilean decathlete Gonzalo Barroilhet broke the Chilean indoor record for pole vault, leaping 5.40 meters in the salto con garrocha. The record was a long-standing record, with the Florida State University man breaking the 1988 mark set by Thomas Reither.
The Chilean, who finished 13th overall in the decathlon at the London Olympics, was first in the pole vault event. Barroilhet has his eyes on two medals at the South American Games. The Olympic performance was a strong improvement on his efforts in Beijing, where he crashed out in the pole vault.
The indoor mark was the same height the decathlete achieved at the London Games.
In an interview prior to the Olympics with I Love Chile, he described the physical process of competing in the decathlon, one of the most demanding events there is.
"The decathlon goes for two days, with five events each day. It takes me about a week and a half just to recover from one event. Even after that, it feels like I have been run over by a car. It just takes you to the limit. You finish the first day after the 400. You are full of lactic acid, you just want to go home, go to sleep. Then you have to come back the next day and do five more events. When you think you're tired you have to run the 1500 at the end. You have to give everything you've got."
Gonzalo will be giving everything for Chile, hoping to finish on the podium in both the decathlon and pole vault events at the South American Games. Despite representing Chile at two Olympic Games in the event, it will be the first time that Barroilhet has competed in a decathlon on Chilean soil.