Footbag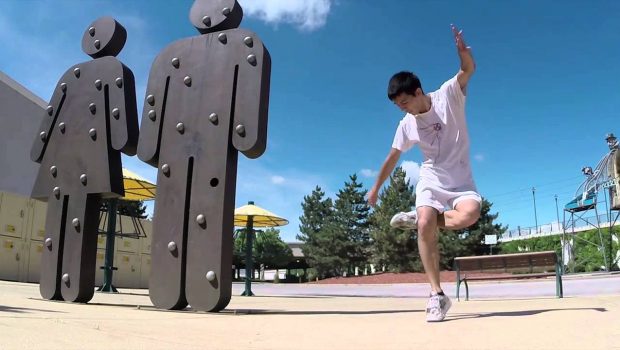 Published on May 21st, 2022 | by Daniel Boyle
0
Footbag Player Profile – Ken Somolinos
Ken Somolinos Denver, Colorado, USA. Previously Japan, Cornell, New York
Ken started playing in 1997 in the New York area, he has been active on the scene for many years, including playing a key role in the development of the footbag scene in Japan. He has lived in a number of places, currently calling Denver, Colorado his home.
Ken has changed the focus of his style a number of times through the years and has competed regularly at the World Footbag Championships. He reached the finals in 2013, 2015 and 2017. He has also been involved in a number of promotional campaigns with footbag, including Pepsi in Japan and Milo in Australia.
Ken has released huge amounts of video throughout the years and in recent times created The Symposium Podcast.
BAP Name: Declined BAP (2003)
Career Highlights: Multiple time finalist at Worlds. US Champion Routines 2013. US Champion Circle 2012. Responsible for developing footbag scene in Japan. Toured in Japan for Pepsi. Toured in Australia for Milo. Created The Symposium Podcast.
Worlds Finals: 2013, 2015, 2017
3. 🇺🇸 Ken @Somolinos (USA) – After many years reaching finals, Ken makes the podium. #footbag https://t.co/99O3qSYtT0 #footbag

— footbag (@footbag) August 3, 2020
Famous Videos: Ken Somolinos – Ivan Edit (2014) –

Alpine Footbag (2018) –

Ken Somolinos Special (2009) –

Upular –

Media:
The Symposium Podcast
Ken Somolinos interview with David Clavens
A Dialog With Ken Somolinos
Trick Inventions: Leviathan (stepping ducking double down), PS Torque
Youtube