Footbag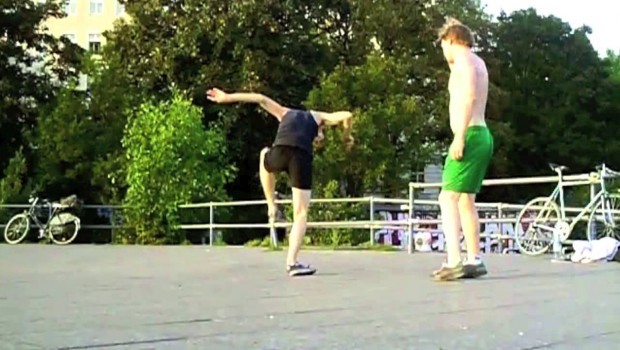 Published on December 9th, 2015 | by Daniel Boyle
0
Footbag Joulukalenteri – Day 9 – Olav Anaconda Piwowar
Day 9 of the Joulukalenteri is thanks to Olav Piwowar, who has returned to the scene in Vancouver, Canada. Greg Raymond has put together footage from sessions some years back in Berlin.
Joulukalentari, Day 7. Freestyle footbag by Olav Piwowar. Filmed August 2011 in Berlin.
I first met Olav in Berlin, we shared an 8 bed room at the hostel right next door to the event site. The Polish star has been fairly inactive in the footbag scene in recent years, but has popped up with his incredible range of tricks still in order. Piwowar has focused more on architecture and modelling, but as seen in recent videos, he can still put his lanky body into incredible positions and dominate the bag.