Footbag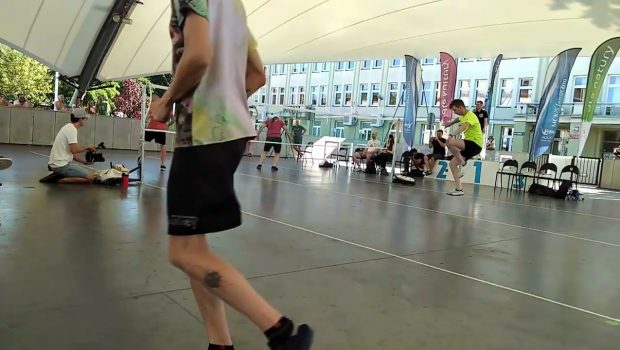 Published on July 27th, 2022 | by Daniel Boyle
1
Jaworzno Hosts European Footbag Championships
The city of Jaworzno in Poland has hosted the European Footbag Championships. Thanks to Pawel Nowak, we are seeing major footbag events return.
Poland is the centre of the footbag universe, with the World Footbag Championships following directly after the Euros.
Great to see in person events back in action. #footbag Euros #hackysack European Footbag Championships. pic.twitter.com/9tBnNiq7kn

— footbag (@footbag) July 24, 2022
Big weekend of #footbag action with the European championships happening in Poland. pic.twitter.com/jER9Fx0R7v

— footbag (@footbag) July 24, 2022
More than 50 players arrived in Poland to compete in the European Footbag Championships. In no surprises, many of the top Polish players were battling for the medals, however players had come from as far as Colombia and the USA as well as various parts of Europe.
You can see video from the event in the playlist below.
The event was held in the city of Jaworzno. It had been hoped the Euros would be held there in 2021, however thanks to the worldwide pandemic that was not to be. Pawel Nowak and his organising team stuck strong with the city and held the first major footbag event in a long while. Next stop is the World Footbag Championships.