Footbag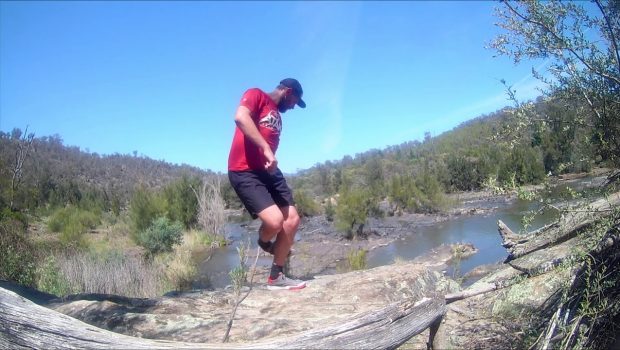 Published on December 22nd, 2018 | by Daniel Boyle
0
Footbag Joulukalenteri 2018 – Daniel Boyle
As with each December, the international footbag community waits each days for a new video to appear. These year it is being run by Ryan Morris in the USA and I have been lucky enough to participate once again.
I used the song "Wishing Wells" from this year's Parkway Drive album, Reverence. The last couple of albums didn't do so much for me, but I really enjoyed this one. I used a couple of live shots of them playing in Canberra to fill out the video as well. A lot of it was filmed in one day at Casuarina Sands, out by the Cotter. Interestingly enough, many of the comments talked about the great variety of locations. I was able to go downstream a little way and found some interesting backgrounds there.
It is the same area where one of my earlier vlogs was filmed on a very hot day.
I have been fortunate to be able to submit something the last few years. I also ran the calendar back in 2015. It's quite a job so I really appreciate when others step up to the task.
In this post I have included some of my previous submissions to the calendar.
Footbag Joulukalenteri 2015 – Daniel Boyle – Back to Bega from Daniel Boyle on Vimeo.
Narooma Jam 2015 from Daniel Boyle on Vimeo.
Daniel Boyle – Southern Man from Daniel Boyle on Vimeo.
You can also see all the videos from this year's calendar in this playlist.
Hopefully next year I will be able to make another contribution to the calendar, it is an exciting time of year to see so many different videos from all types of players.
The freestyle football community has also got onto this tradition, with the I Am A Football Freestyler Page sharing a short clip each day from top players all around the world.