Vlog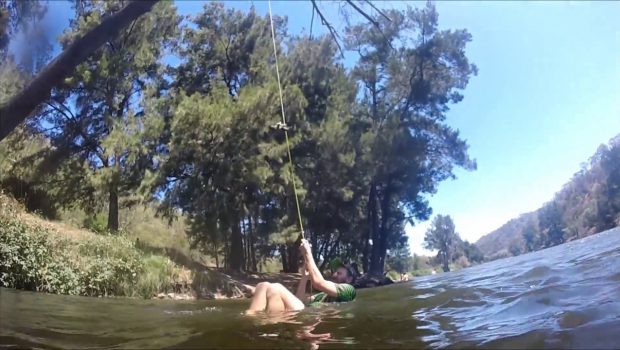 Published on February 22nd, 2017 | by Daniel Boyle
1
Capital Eyes – Vlog 6 – An International Guest
Vlog number six in the Capital Eyes collection has a big footbag focus, thanks to the visit from Janis Thal from Germany. He joins an interesting list of footbag visitors to Canberra.
Janis had come to Australia for a conference and some field trips related to his work on underwater volcanoes. He then came to Canberra from the south coast, an area covered a little in one of the earlier vlogs.
Despite the temperature rising up about 40 degrees, we got out for some footbag on each of the three days of the stay. Two of those days were followed by a swim, which helped regulate the heat. We were also able to have a kick with Nathan Cope, one of the other players in Canberra.