Basketball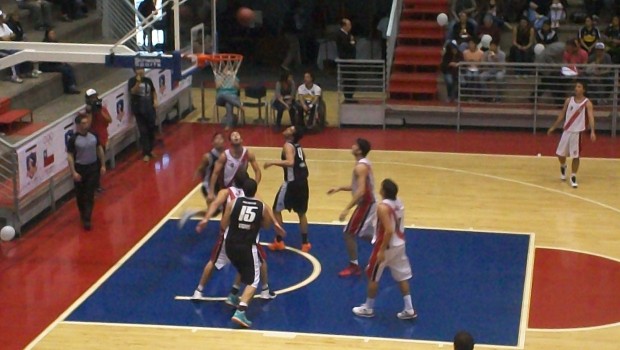 Published on June 6th, 2014 | by John Lyons
0
Colo Colo suffer first defeat – off the court
Colo Colo's dream return to basketball after a 17-year absence has suffered its first major setback after they were docked a point.
The albos had notched four straight wins in the Libcentro competition, but the victory against Municipal Quilicura was ruled invalid due to the faulty registration of one of its players, José Cornejo.
Colo Colo had a point deducted and now lie third in Zone B, though they have a game in hand on the teams above them.
The albos will be firm favourites to win when they host winless Club Providencia in Maipú tomorrow (6pm).
Leaders Municipal Quilicura visit Sergio Ceppi (8pm) and will be looking to keep the pressure on their rivals. Second-placed Universidad Católica sit out this weekend.
One of the big games to look forward to is the Zone D showdown between Tinguiririca and Universidad de Concepción in San Fernando (8pm).
Liga Nacional Movistar champions Tinguiririca lie third, while U de Conce are defending a 100 per cent record.
The other Zone D match is Árabe Rancagua v Español Talca, also at 8pm.
In Zone A, Colegio Los Leones have won all their six matches and will be confident of making it seven straight victories when they host Sagrados Corazones in Quilpué (7pm).
Sportiva Italiana host San Luis Quillota (8pm) and Árabe Valparaíso entertain Arturo Prat (8.30pm). Both matches are in Valparaíso.
In Zone C, Puente Alto seek to return to winning ways after last week´s defeat against Boston College when they visit Brisas in La Cisterna (8pm). Santiago INBA host Stadio Italiano in the other fixture, also at 8pm.
All this weekend´s matches take place tomorrow, Saturday.