Tennis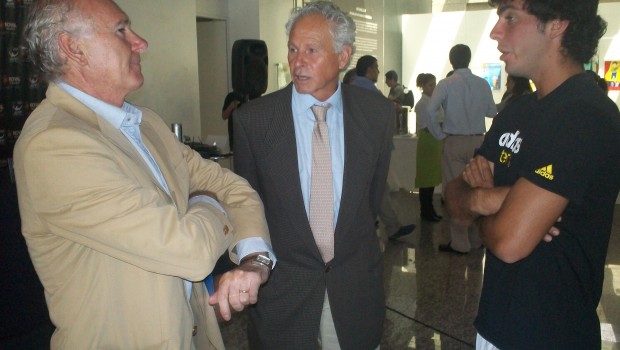 Published on August 20th, 2014 | by Daniel Boyle
0
Chileans Go In-N-Out at US Open
Gonzalo Lama and Hans Podlipnik were both bundled out in the first round of qualifying at the US Open, bringing an abrupt end to their campaigns.
Podlipnik got things underway, with the number 217 having a significant ranking advantage over Germany's Philipp Petzschner (502). That advantage didn't help in the first set, going down 6-4. The second set was closer, but the German underdog proved too strong to take the tiebreak and win the match 6-4, 7-6 (3).
On paper, Lama's matchup up with Ireland's James McGee (195) looked even, but the Irishman absolutely blasted the Chilean number one, ranked 202, off the court. It brings an end to Chile's participation in the Grand Slam events, with the men looking for the first Chilean to return to Grand Slam action since 2011.
Daniela Seguel, who had her first taste of Grand Slam tennis at Wimbledon, has progressed to the semi-finals at the $15,000 tournament in Wanfercee Baulet, Belgium alongside Tatiana Búa. The two will face off in the second round of the singles tournament.
Jorge Aguilar, one Chilean player to have a slight taste of Grand Slam action, has continued his recent form, moving through to the quarter-finals in Brazil's F8. Nicolás Jarry lost at the same tournament in the second round.