MTB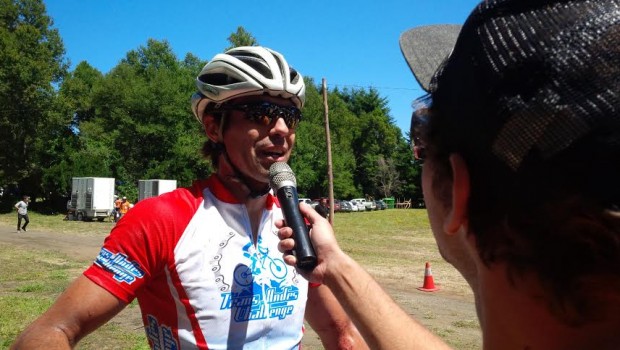 Published on January 26th, 2014 | by Daniel Boyle
1
Chilean Javier Püschel Defends Trans Andes Challenge Title
While the Trans Andes Challenge is already renowned as one of the toughest races in the world, the weather for the 2014 edition made things a little more difficult, with some riders likely to question the concept of the "best six days of mountain bike in your life."
From the first stage, there were some familiar names at the head of the pack, led by Chile's Javier Püschel. While the Chilean rider finished second in the final stage, which was a combination of the original plan for stages five and six, Püschel was the overall victor, while Rebecca Rusch was too good once again in the women's category.
Mary McConneloug and Michael Broderick were ahead of the pack in the Mixed Teams event, while Antonio Rovira and Pau Zamora won the Open Teams. The race attracted a full field, with over 350 riders from around the world taking place in the event.
Rebecca Rusch posted on Facebook after her victory, "Trans Andes 2014 in the bag. It was an awesome event, despite a two day rain delay. What a great part of the world and when the sun came out, we were all so happy. Great training camp and start for the season with multiple stage wins and the overall win!"
McConneloug said after the race, "Phew! The Trans Andes Challenge is complete! It was another epic edition and we are so thankful for the opportunity to challenge ourselves with this fun, hard and memorable week of riding in the Auracania region of Chile. Thank you to all our partners who have helped bring us to this victory! And felicitaciones to all the people who came and gave their best effort at the TAC This week!"
Interested riders will be able to sign up for the 2015 event from May, with the event attracting more and more riders from all over the world each year. For the South American riders, the next challenge will be to take on the Mountain Bike event at the South American Games, while will take place in the surrounds of Cerro San Cristobal in Santiago.