Basketball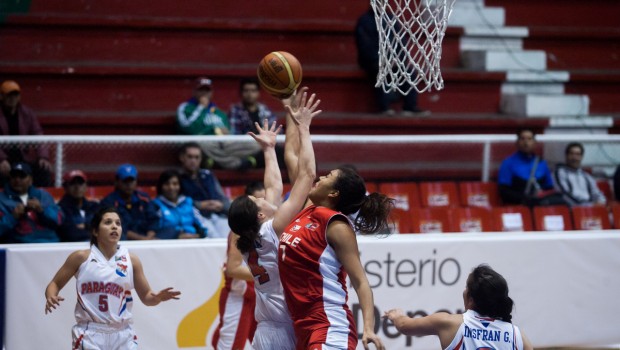 Published on August 16th, 2014 | by Daniel Boyle
0
Chile Too Strong for Paraguay in Ambato
Chile have continued their excellent form at the South American Basketball Championships in Ambato, Ecuador with victories over Peru and Paraguay.
Ziomara Morrison and Barbara Cousiño were both heavily involved in the action in both victories, with Chile assuring themselves a place in the Pre-Olympic tournament in 2015. The FIBA Americas Championship for Women will take place in Edmonton, Canada.
Chile will compete at the tournament for the ninth time, looking to beat their best place of fifth, achieved on Canadian soil in Hamilton 1995. They matched that effort in Brazil in 2001, but couldn't go up the standings when the tournament was hosted in Valdivia, finishing sixth.
Morrison was the authoritative figure in both of Chile's matches, following on from her star performances at the South American Games. In Chile's 76-56 victory over Peru in the opening game of the tournament, she starred with 21 points and 13 rebounds. The Chilean star improved in the win over Paraguay, scoring 28 points and taking 18 rebounds. Chile won that match 91-80, with three-point specialist Cousiño chiming in with 23 points.
Aside from qualifying for the Pre-Olympic tournament, it also puts Chile through to the second round of the Ambato event. The last group match will be against the familiar Argentina outfit, who Chile pushed to the limits in an exciting South American Games final.