Sports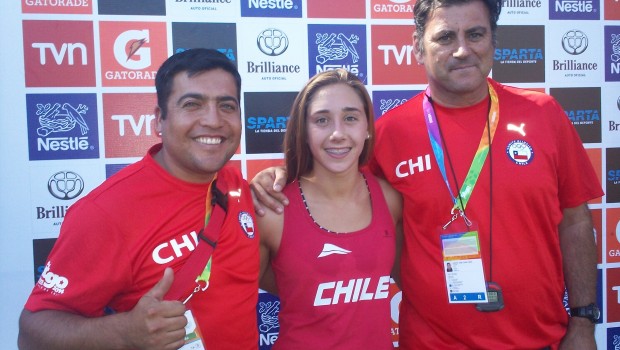 Published on March 8th, 2014 | by John Lyons
1
Super silver for young Rosas in modern pentathlon
Teenage starlet Javiera Rosas admitted she had surprised herself by claiming the silver medal in the modern pentathlon.
Las Condes – The 17-year-old Chilean had a dream day in the testing competition held at Escuela Militar.
She put herself in the medal picture in the fencing, swimming and show jumping before holding her nerve in the final combined event of pistol shooting and running (3,200 metres).
She finished the combined event with a time of 14mins 1.33secs, which gave her a final score of 1,308 points, enough to bag the silver.
She told Sport/Life: "I was expecting a fourth place or perhaps a bronze, but never silver. The competition went really well and I was up there challenging."
The only competitor to beat her was one of top quality – Brazil´s Yane Marques, who won the bronze medal in the London Olympics in 2012. The 30-year-old triumphed with a score of 1,364 points.
Another Brazilian, Priscila Santana, won the bronze medal with 1,279pts.
Now attention turns to the men´s event on Sunday and the mixed relay on Monday, also at Escuela Militar.