Hockey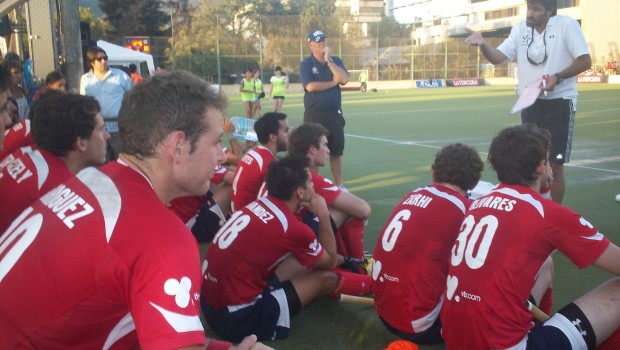 Published on February 2nd, 2014 | by John Lyons
0
Martin targets gold in South American Games
Four Nations top scorer Vicente Martin believes Chile have time to put things right before the South American Games in March.
Vitacura – The defender scored a consolation goal for Chile in the final of the Four Nations against Argentina, who triumphed 2-1. In their opening match, Chile also lost to the Argentinians, 3-2.
However, Martin isn´t worried about those losses and believes the last week has been a real plus for Chile ahead of the continental competition in Santiago.
He said: "It´s been a good week. We´ve had the chance to play high level matches against quality teams like Argentina and Canada. It´s helped us to find a rhythm and is a good preparation for the South American Games.
"We have an opportunity to win a medal, hopefully a gold medal. This is what we are aiming for and we have to work hard for it. We´re going to take a little break and then we need to train for the championships."
As for what Chile need to sort out in the next month, Martin is clear.
"Although we are below Argentina right now, we´ve got time to improve," he said. "We need to be more consistent, maintain our level and not have lapses.
"Little details are important, they make the difference. In the final, we had chances at 0-0 and perhaps the match would have been very different if we´d gone ahead."
Martin topped the scoring list in the tournament with five goals and proved his marksmanship from short corners.
He added: "It was a big surprise to finish top scorer. Usually the Argentinians have good goalscorers from short corners and mark the difference with this."