Tourism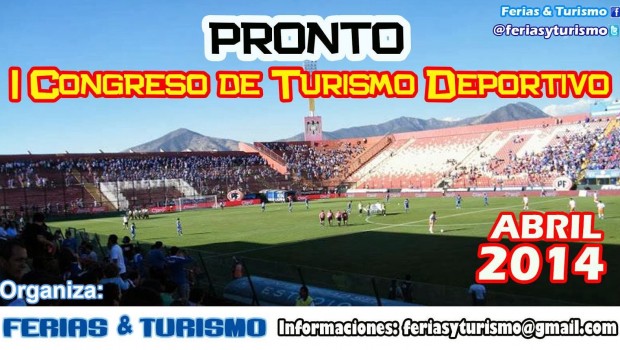 Published on April 19th, 2014 | by Daniel Boyle
0
Chile to Host Sports Tourism Conference
The group Ferias y Turismo, who have appeared on the scene with a tour of Universidad Católica's stadium at San Carlos de Apoquindo, will host Chile's first Sports Tourism Conference.
The conference will take place on April 25 at Chimkowe in Peñalonen. The venue hosted futsal matches during the South American Games, as well as the South American Gymnastics championships.
Among those on display at the Congreso Turismo Deportivo will be members of the 2015 Copa America as well as tourism representatives from the municipalities of Viña del Mar and Peñalolen. Action will begin at 8:30 a.m. with tickets costing CL$8,000 for the general public at CL$3,000 for students.
More information about the congress can be found at the Ferias y Turismo website.
A key part of Sport/Life is developing the sports tourism world, both in Chile and elsewhere. We are currently looking at presenting a footbag performance during one of the breaks in the conference.
Below is a video of Sport/Life founder Daniel Boyle performing a footbag demonstration at the Australian Institute of Sport during a school group tour.