Sports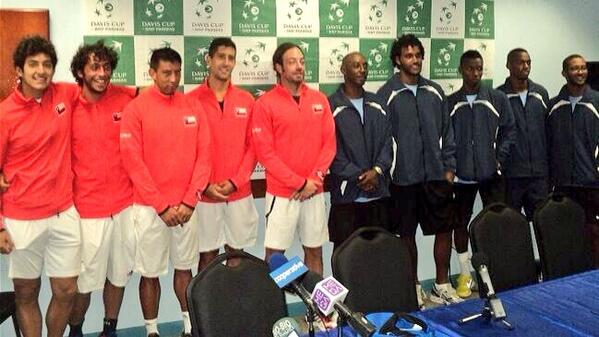 Published on February 2nd, 2014 | by John Lyons
1
Captain Massú suffers nightmare Davis Cup debut
All the talk of a bright new era under captain Nicolás Massú in the Davis Cup ended up being just that – talk.
Barbados – Chile were meant to make mincemeat of minnows Barbados, but it was the Caribbean outfit who clinched victory 3-1 with one match still to play. Some pundits have labelled it as Chile´s worst-ever Davis Cup defeat.
Going into Sunday´s final day 2-1 down, Chile knew that Gonzalo Lama (289) needed to win to keep the tie alive and force a deciding rubber.
However, it was Barbados number one Darian King (458) who came out on top in straight sets 6-2, 6-4, 6-3 to seal a shock victory for the home side, who had just the one ranked player.
It means that Chile now face a fight to stay in Americas Zone Group II. In their next match, Chile will entertain Paraguay from April 4 to 6.
The losers of that tie will descend to Group III, the fourth division of world tennis.
Paraguay are reeling from their defeat against El Salvador in Asunción. El Salvador won the three opening rubbers to move into the next round with two matches still to play. They will now take on Barbados.
For Chile skipper Massú, it´s back to the drawing board.