Vlog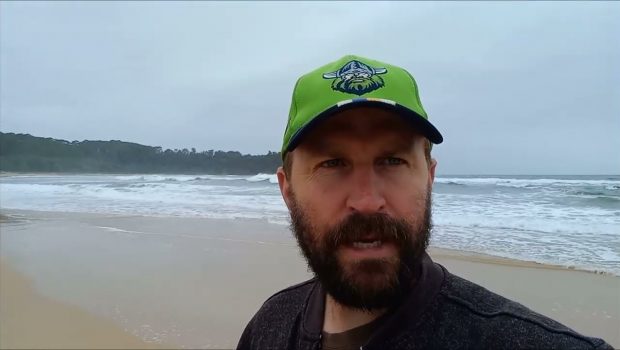 Published on April 5th, 2022 | by Daniel Boyle
0
Capital Eyes – Vlog 86 – Nelsons
Nelsons Lagoon was our destination during a visit to Bega.
It had been a long time since my last visit to "Nelsons". We'd been to the beach at Merimbula the day before, and the forest walk was a bit of a change. A quick search shows me that some rogue elements have been to visit in recent years, overfishing for abalone.
What I decided to do on this day was to ride along the tide and get brought in to the lake. The kids had a good time playing on the sand and at the edge of the water. After a little splash in the lagoon I decided on a brief sojourn into the surf. This proved to be a huge waste of time. It wasn't really ridable or enjoyable. This was exactly the advice my father gave me, but I decided to ignore his weekly experience with the beaches of the South Coast.
We will be heading down to the coast again shortly and I look forward to another similar experience, just hopefully able to get into the surf and have a proper session.
I have recently followed the Sapphire Coast account on Instagram. It gives you plenty of pleasant photos and videos from down that way on a regular basis.
View this post on Instagram
It seems "Big George" Nelson came to a mysterious end. He is where Nelsons gets the name from. This might be something to look a bit further into in the future. I also remember someone being washed out to see when we were there visiting when we were kids.
The video also has some extra park visits, a bit of tennis at the Bega courts and a little skating as well before we returned back to Canberra. One thing I mentioned is over the course of the year I would like to visit every skatepark in Canberra.