Vlog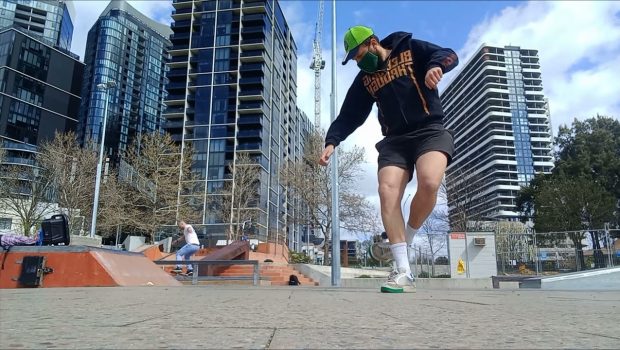 Published on September 21st, 2021 | by Daniel Boyle
0
Capital Eyes – Vlog 79 – New Skates
For the first time in a long time, I have ordered some new skates. The last time I did that was my 21st birthday.
I've been looking at new skates for a while. As a matter of fact I mentioned to a friend that I think we'd been talking about it for at least three years. In recent times, the condition of my skates has deteriorated beyond belief. I said to my sister on my last Belco visit that it was due time for an update and proceeded to have a frame come off midway through a grind.
I had been looking at getting some new skates for a while and had been tossing up between getting some from overseas, but postage times are a bit of an unknown these days. I went with SkaterHQ, once known as Manly Blades. In my younger years, it was a real highlight to make a visit.
We went over to Belco skatepark to give the test run and give the kids a bit of an outing as well. In some places the skateparks are out of bounds in the lockdown but it's something that came back into action in recent weeks. I went with the Razors Cults. It's the first time I've had some Razors. These ones do seem a bit tight, but hopefully that's just the new boot feel.
I've had some skating in the vlogs before, usually some bits and pieces on travels. Hopefully the new skates will give a boost to the time I can spend skating. There's also the chance for getting some decent speed now that the wheels will roll properly.
View this post on Instagram
There's a few footbag runs in the video too, as per usual. I've been trying to kick off each day with a certain trick in mind and that's been a good way to get the day started.