Vlog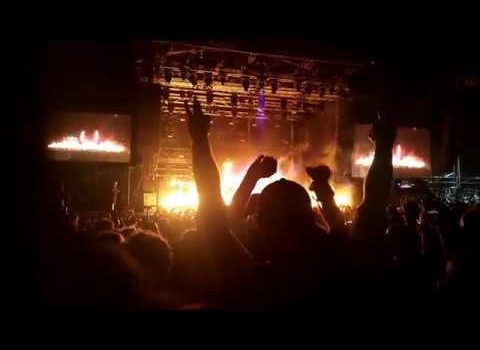 Published on January 11th, 2020 | by Daniel Boyle
0
Capital Eyes – Vlog 65 – Good Things Festival
Good Things Festival Sydney. Headlined by Parkway Drive.
It had been a long, long time since I last set foot on the grounds of a festival. Lollapalooza in Chile in about 2012 might have been my previous dalliance, and you'd have to look back to a Soundwave a couple of years earlier for an Australian adventure.
I went in unsure what to expect but with a timetable that would leave me a relatively easy day with not too many clashes. It was good to see some old friends along the way. I started my day with The Butterfly Effect. It was their late addition that convinced me I should go. The tickets were a bit pricey, but in the end I had a great day so it was well worth it.
I've seen them a bunch of times recently and I have to say they were more impressive in the indoor venues. This performance certainly didn't hold a torch to some of their big festival performances, such as the Big Day Out back in 2004. Still good to hear the songs though.
From there I wandered over to Trivium, who I saw in Canberra a couple of nights before. My investigation into the beer queue found it was quite easy to get a drink. Dangerous information…
Enter Shikari were a real highlight. I saw them when they played the Big Day Out a long while back (2008 maybe?) and once again they impressed with their huge energy. I haven't listened to them much since the first album but I still really enjoyed the set.
It was great to get some hack circles going during Violent Soho, you see a bunch of that in the video. Parkway Drive were very slick and professional. That was the first time I've seen things like the spinning drums on fire sort of stuff live.
All in all an enjoyable day and it's got me thinking that maybe I'm not too old for festivals. Download maybe next on that list if things go to plan. They also announced that Parkway Drive will headline a tour with Hatebreed and Every Time I Die. The boys from Byron have certainly hit the big time. I saw them support Hatebreed in 2004 and ETID around a year later.
In the end Good Things was onto a good thing and I had a pretty great time. I'll check out the lineup next year but I wouldn't mind returning. Centennial Park works pretty well as a venue.