Vlog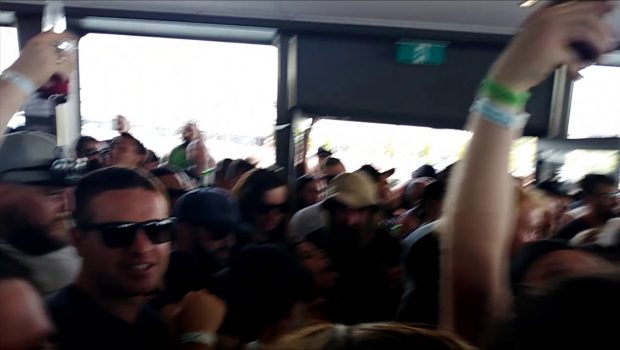 Published on December 3rd, 2018 | by Daniel Boyle
1
Capital Eyes – Vlog 51 – Ship of Beers
Frenzal Rhomb were playing on the Schooner or Later boat cruise on Sydney Harbour. A party boat or you may even say a Ship of Beers.
When I saw this announced, my immediate thoughts were firstly to buy a ticket and then hope that I would be hearing Ship of Beers. Tickets sold out quickly so I was right to get in on things. I ended up only being able to go up and back in the day, but that worked out fine.
I was on the bus at 6am, so riding in while it was still dark in Canberra did not prepare me well weather wise. A jumper was not really necessary and a hat would have been a good option. Aside from Frenzal Rhomb there were quite a few other bands. Some were doing cover sets, including Stolen Youth playing Propagandhi songs, while later on the main stage were Los Capitanes, Area 7 and then Frenzal Rhomb.
The upper stage had a limit on numbers though I did catch a few moments of Jamie Hay up there, while plenty of time was spent enjoying the sunshine and looking out on the harbour. The weather was perfect and the water was quite calm as we travelled along the Eastern side of the harbour.
Frenzal came on to a well-oiled audience and got playing "Ship of Beers" over and done with early in the set. It was a "by request" set, although I think the requests were more like what they were already going to play. Plenty of hits in there. It's a band I've seen again and again over the years and always greatly enjoyable.
In the vlog you will see a couple of "characters" who appeared in the show, I guess that's something else you always get in a Frenzal Rhomb audience. It was interesting seeing people go on to the boat – and there were certainly a lot of people going on, because the band has been going so long, there is a huge mix of ages and looks throughout the audience.
Once the show was over, I didn't have much time left in Sydney. It was back on the bus and soon enough I was back at home, as if I had never been anywhere.